This is the most complete guide on Hotel business plan in Nigeria.
Hotel Business in Nigeria Overview
Hotel business is a form of hospitality business and involves providing accommodation, food, and other services to guests. The history of this business dates back centuries, with some of the earliest hotels being found in the Middle East, Europe, and Asia. Over the years, the industry has grown significantly, and hotels can now be found in almost every country. They offer a variety of services ranging from basic accommodation to luxury experiences. Hospitality is a key factor for the success of the hotel business, and it continues to be an important part of the industry.
In Nigeria hotel business is evergreen and keeps growing year by year, and is a business actually worth investing into.
But before you start thinking of starting a hotel business one thing you must do is plan properly and that is why in this article we will cover necessary details for preparing a hotel business plan in Nigeria
PS: You can use the Template to prepare a hotel business plan in Nigeria or you can contact us to purchase or have us prepare hotel business plan in Nigeria for you
Hotel Business Plan in Nigeria PDF Template
Executive Summary of Hotel Business plan in Nigeria
Liaoncem Hotels is a new luxury hotel and resort business that will be opening in the heart of Owerri Imo state. Our goal is to offer unmatched hospitality and first-rate service to all of our visitors. We will provide luxurious and roomy lodgings, top-notch facilities, and a wide range of food and entertainment choices. Visitors on business and on vacation will both stay at our hotel. To guarantee that our visitors are in a safe and secure environment, we have made investments in the newest systems and technology. Our team will be made up of skilled workers in the hospitality sector that have a passion for giving the finest possible customer service. With these characteristics, Liaoncem Hotels will be the top option for visitors to the region.
We plan to open our first hotel in early of 2023. Our location is ideal for business travelers and families alike, allowing easy access to all of the city's attractions. We will offer a variety of packages that are tailored to suit the needs of our guests, including corporate rates and family-friendly packages. We have already secured the necessary contracts and permits to begin construction and expect to open our doors in less than a year. Liaoncem Hotels will be managed by an experienced team with a combined total of over 30 years of experience in the hospitality industry.
Company Description of Hotel Business Plan in Nigeria:
The Liaoncem Hotel is a luxury hotel business in Nigeria located in the Port harcourt road in the city of Owerri Imo state and Our mission is to provide the highest quality of service, comfort and convenience to our guests, while also creating a unique and memorable experience.
Liaonceom Hotel features traditional Vermont-style architecture and modern luxuries, providing guests with a unique and relaxed atmosphere during their stay. Our hotel offers spacious, well-appointed guest rooms, all equipped with modern amenities, including high-speed Wi-Fi access, flat-screen televisions, and a variety of room service options.
In addition to our standard accommodations, The Liaoncem Hotel also offers a variety of specialty packages and services, such as luxury spa treatments, private guided tours, and outdoor activities. Our concierge service is available to assist with any additional needs or requests that guests may have.
Liaocem Hotel is committed to providing a superior level of service, and to making each guest's stay as enjoyable and comfortable as possible. We strive to go above and beyond in all aspects, from the quality of our accommodations to the level of our hospitality, and we strive to be the premier hotel in Stowe.
Market Analysis of Hotel Business Plan in Nigeria: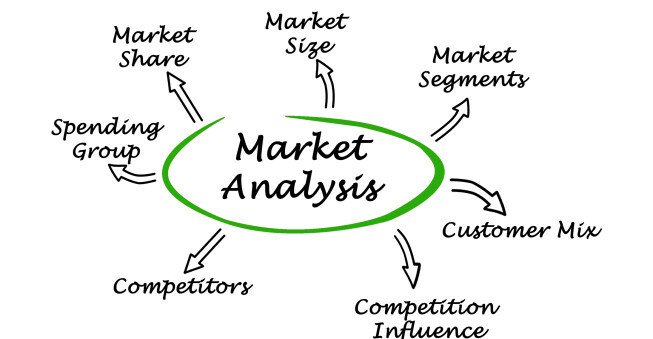 The hotel business is a very competitive and developing one. According to estimates, there are already more than 20,000 establishments operating all over the world, ranging from big, well-known luxury chains to independent, tiny boutique hotels. Leisure and corporate are the two primary divisions of the hotel sector. Corporate travelers typically stay in hotels while on business travels, leisure travelers typically do so while on vacation or for other reasons.
Market Trends to watch out For:
In recent years, the hotel industry has seen several changes in consumer preferences, technology, and economic conditions. These trends include:
• Increased Demand for Online Booking: More and more travelers are using online booking websites to find and book their hotel stays, which has had a significant impact on the hotel industry.
• Growing Preference for Boutique Hotels: Boutique hotels, which offer more personalized services, have become increasingly popular in recent years.
• Increasing Focus on Sustainability: Hotels are beginning to focus on sustainability and environmental consciousness, offering green initiatives and energy-efficient practices.
• Rise of Airbnb: Airbnb has become a major player in the hotel industry, offering an alternative to traditional hotels and allowing travelers to rent out homes or apartments
. Develop an Online Presence: A strong online presence is essential for the success of any modern business, and the hotel industry is no exception. We will make sure our website is professional, visually appealing, and easy to navigate. We will also Invest in SEO and digital marketing to ensure that our hotel is seen by potential customers.

Utilize Social Media: We Invest in social media marketing to create awareness for our hotel business and engage with potential customers. Create content that is interesting and engaging, and use paid advertising to boost visibility and reach a larger audience.

Focus on Customer Service: We will Make sure our staff is well-trained in customer service, and ensure that all guests have a positive experience from the moment they walk through the door. Go above and beyond to make our guests feel appreciated and special.

Leverage Local Partnerships: Develop relationships with local businesses, such as restaurants, attractions, and other hotels. Offer discounts and promotions to drive more business, and make sure to promote each partner's services to our guests.

Offer Packages and Deals: Create special packages and deals to appeal to different types of travelers. Offer discounts for extended stays, loyalty programs, and seasonal promotions.
Operations Plan of Hotel Business plan in Nigeria:
OPERATION PLAN
I. Vision and Goals

A. Vision
Our vision is to be the premier hospitality provider in the area, offering exceptional service and a memorable experience for our guests.
B. Goals
Increase revenue by 10% in the next fiscal year
Achieve and maintain high customer satisfaction ratings
Increase occupancy rate to 90% or higher
Increase average daily rate by 5%
II. Business Structure
A. Management
Hire a general manager and assistant general manager to oversee operations
Hire a director of sales and marketing
Hire a director of housekeeping
Hire a director of food and beverage
B. Staff
Hire a team of front desk clerks
Hire a team of housekeepers
Hire a team of servers and bartenders
Hire a team of cooks and kitchen staff
III. Operations
A. Customer Service
Train all staff on customer service standards
Develop a customer feedback system
Develop a rewards program for repeat customers
B. Housekeeping
Establish a daily cleaning schedule
Develop a maintenance plan to ensure guest rooms and public areas are in top condition
Implement an inventory system to track cleaning supplies
C. Food and Beverage
Establish a menu for the restaurant and bar
Develop a system for tracking food and beverage orders
Train staff on food safety and sanitation
D. Sales and Marketing
Develop a marketing plan to increase visibility
Utilize online channels to promote the hotel
Develop a loyalty program to reward repeat guests
IV. Financials
A. Budget
Develop a budget for all departments
Track revenues and expenses
Monitor cash flow
B. Staffing
Establish a compensation plan for all staff
Establish a vacation and benefits package
Monitor labor costs
V. Conclusion
The above operation plan outlines how we will operate the hotel business to reach our vision and goals. We will ensure that all staff are adequately trained, that customer service is a priority
Below is What NaijaCEO Hotel Business Plan in Nigeria Covers
Executive Summary
Description of Problem and Solution
2.1 Vision
2.2 Mission
2.3 Value Proposition
2.4 Business Objectives
2.5 Critical Success Factor
2.6 Current Status of Business
2.7 Legal Requirement
2.8 Contribution to Local and National Economy
2.9 Contribution to SDG
SWOT Analysis
Market Analysis
Competitive Analysis & Risk Analysis
Marketing Plan
6.1 Description of Product (S) or Service (S)
6.2 Potential challenges in the business industry
6.3 The Opportunity
6.4 Target Market
6.5 Marketing and Sale Strategy
Production Plan/Operational Plan
7.1 Description of the Location/Factory
7.2 Raw Materials/consumables
7.3 Production Equipment/Capital Expenses
7.4 Equipment/Depreciation Table
7.5 Pricing strategy
7.6 Record/Stock Control Process
7.7 Pre-operating Activities and Expenses
8.0 Organization Structure and Responsibilities
8.1 Salary Schedule
9.0 Financial Plan
9.1 Start-Up Capital Estimation (Expansion Capital Estimation)
9.2 Loan Details
9.3 Business Risk and Mitigating Factor
9.4 Financial Projections
9.5 Sales Forecast And Sales Assumption
9.6 Income Statement (P&L) Account
10. Conclusion 
This is Everything your Hotel Business Plan in Nigeria should cover and ours actually do follow this format.
PS: The cost For Getting A Hotel Business Plan in Nigeria: is N15,000 – while to have us write a custom Hotel business plan in Nigeria for you cost N30,000
Conclusion
If you are really looking for how to start a hotel business in Nigeria you can read this article by us on (How to start a hotel Business in Nigeria), I do hope this article is helpful, I want to let you know that the Hotel business is indeed a multi-billion naira industry but most of the market is under satisfied which leaves an open opportunity for any willing entrepreneur who is ready to invest.
Do not hesitate to get a Hotel business plan in Nigeria from us as you definitely need a business plan if you are serious about Starting a Hotel business in Nigeria.
Some Other Article you will find useful
Most Complete Rice Mill Business Plan in Nigeria
Hair Salon Business Plan in Nigeria
Complete Guide on How to Start a Game Center Business in Nigeria