This is the most Complete Logistics Company Business Plan In Nigeria Guide to read.

Do you know that logistics is one of the fastest-growing industries in Nigeria?
Logistics Business is one of the businesses that has been given different names. Some call it a delivery business while others call it a transportation business. Nevertheless, they all mean the same thing. Basically, the logistics business is all about moving goods from one destination to another, from the manufacturer to the final consumer.
Are you keen on starting your own logistics company in Nigeria? You know having a logistics company business plan is essential for the success of your business, but you have no idea how to draft out a logistics business plan, worry no more cause in this well-detailed article you will understand how to craft a very comprehensive logistics business plan in Nigeria.
Types Of Logistics Business In Nigeria
The first step in starting any business is to first identify and choose a suitable kind in that particular business you're about to start, the following are types of logistics company/business you can venture into in Nigeria, also the type you decide on will determine your capital, profit and equipment.
Here's a list of the logistics businesses.
Ship logistics
Airplane logistics
Drone logistics
Car/bus logistics
Bike logistics
Ship Logistics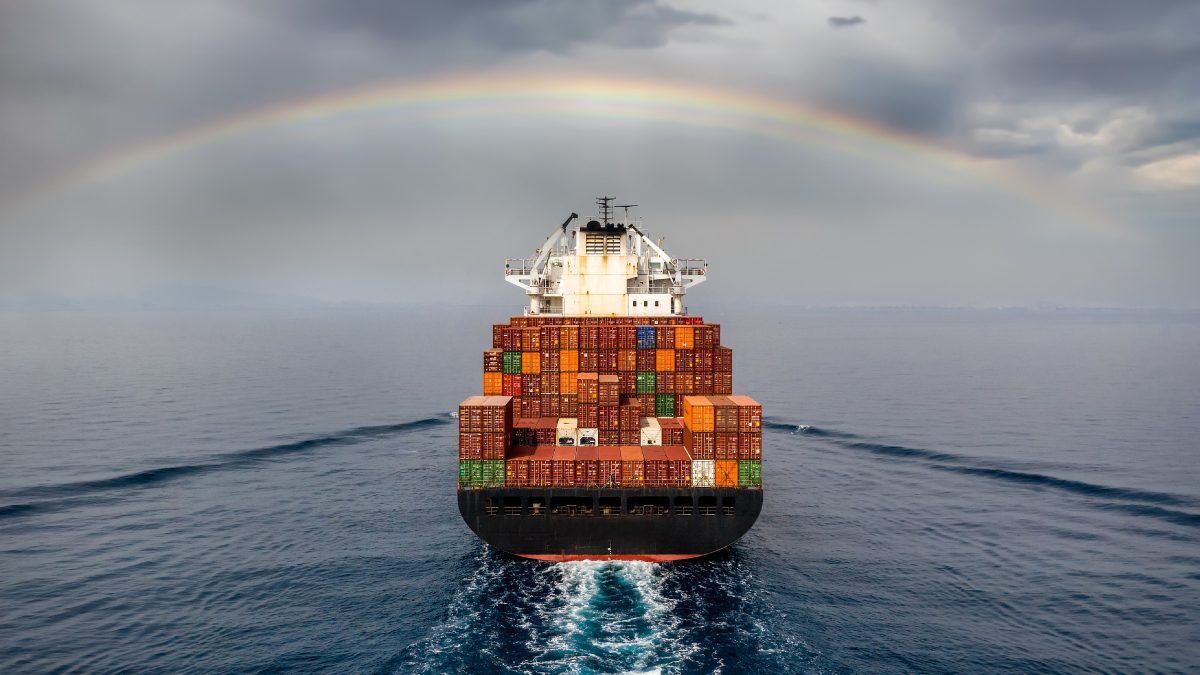 Airplane Logistics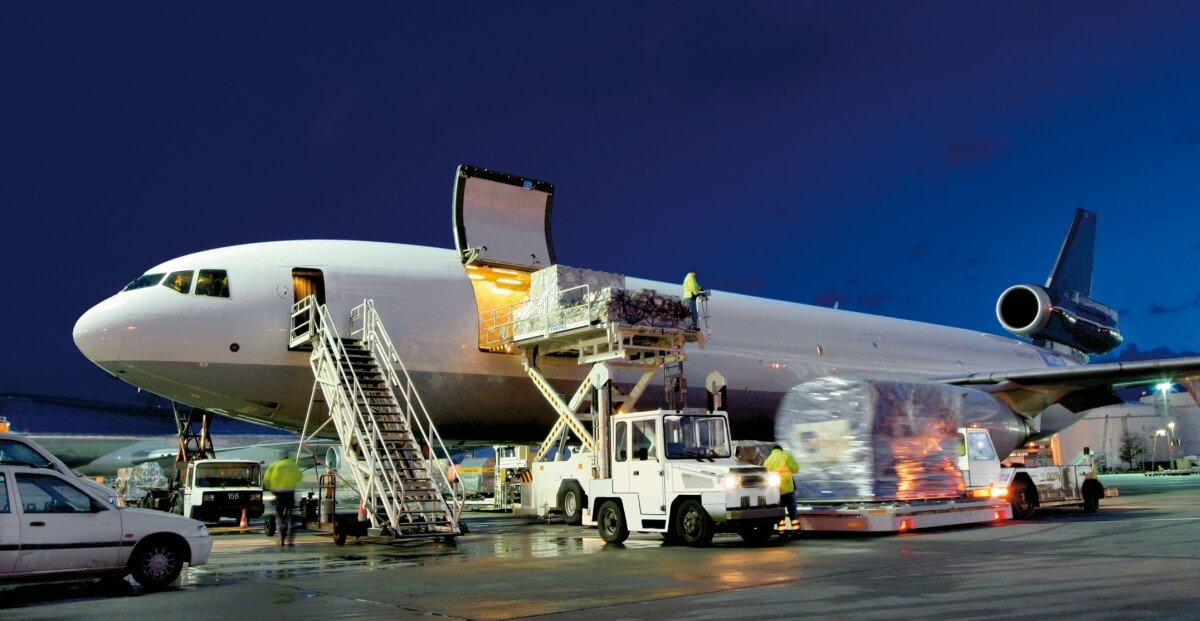 This is an expensive and quickest way to move goods and services from the point of production to their point of delivery by air, this is used mostly for non-bulky and light goods which can sometimes be luxurious goods.

The major players in this field are airlines with lots of connections with other international airports. Goods that travel by water can stay up to a month or two but with aeroplane logistics, it can just take three days or one week to reach its designated customer.

To start this type of business, you have to leverage airports that do logistics, you be surprised that Nigerians still partakes in exportation despite being an importation dependent country. So you can reach out to companies and little entrepreneurs who export and showcase your business to them.
Drone Logistics Buisiness In Nigeria
This is a domestic and inexpensive type of logistics business in Nigeria that is short distance-based. It is upcoming in most foreign countries except Nigeria. While other types of domestic logistics are held by traffic, drones dominate by delivering fast to customers but there is just one shortcoming it only conveys lightweight goods and may not be stable for most types of goods.

In Nigeria, this type of business has never really been tried formally but might work well in residential areas like estate because it's eco-friendly. You may decide to start this type of logistics business but you have a lot to put into consideration.
Car, Bus And Truck Logistics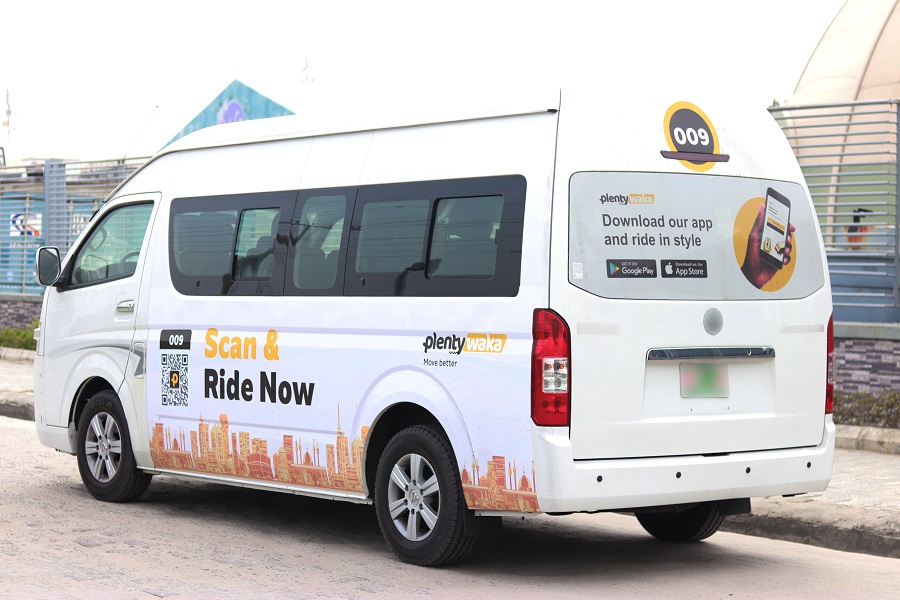 This is the most common and convenient way of transporting goods from producers to customers by road, in many countries this is one of the old types of logistics business in Nigeria. It's a more standard way to a movement which is mostly done by cars, buses, lorry, and trucks.

In Nigeria, this is one of the common and domestic ways to move goods either inter-state or within a state or a geographic region. There are two ways to start this model you can either leverage on transportation companies or you employ drivers with either a car, bus or a truck.

Most companies developed a mobile app that connects the supplier and the riders together which is an awesome combination that has been working for years, all they need is drivers with a car, truck or bus or a transportation company then they advertise to supplies.
Bike Logistics
This is a competitive, domestic restricted mode of transportation and logistics business in Nigeria which is faster than car/bus logistics. It is the most practised type of logistics business in Nigeria and all over the world because of its ability to cut through traffic jams.

Most Nigerian states and regions are already populated with bike riders so it is very easy to start a logistics business in Nigeria any state, all you have to do is employ credible riders who will work diligently and profitably for you in terms of on-time delivery and goods safety which is Paramount to logistics business in Nigeria.

Over the years there has been a rise in Nigerians online activities with Nigeria being one of the top countries with a high rate of internet data usage, this is because most Nigerians now conduct their business online and as result, they would also need a medium by which they move the product to their prospective customers, and that's where you come in, you may not necessarily employ bike riders but you can also leverage on other big logistics business in Nigeria, all supplies care less about the means by which goods are delivered all they want is for their goods to be delivered to their customers.
Logistics Company Business Plan In Nigeria Outline
1. Executive Summary
2. Description of Problem and Solution
2.2 Vision
2.3 Mission
2.4 Value Proposition
2.5 Business Objectives
2.6 Critical Success Factor
2.7 Current Status of Business
2.8 Legal Requirement
2.9 Contribution to Local and National Economy
2.10 Contribution to SDG

3. SWOT Analysis

4. Market Analysis

5. Competitive Analysis & Risk Analysis

6. Marketing Plan
6.1 Description of Product (S) or Service (S)
6.2 Potential challenges in the business industry
6.3The Opportunity
6.4Target Market
6.5Marketing and Sale Strategy

7 .Production Plan/Operational Plan
7.1 Description of the Location/Factory
7.2 Raw Materials/consumables
7.3 Production Equipment/Capital Expenses
7.4 Equipment/Depreciation Table
7.5 Pricing strategy
7.6 Record/Stock Control Process
7.7 Pre-operating Activities and Expenses

8. Organization Structure and Responsibilities
8.1 Salary Schedule

9. Financial Plan
9.1 Start-Up Capital Estimation (Expansion Capital Estimation)
9.2 Loan Details
9.3 Business Risk and Mitigating Factor
9.4 Financial Projections
9.5 Sales Forecast And Sales Assumption
9.6 Income Statement (P&L) Account
10. Conclusion
If you want to create a Logistics company business plan in Nigeria then all these listed above should be well detailed in your logistics company business plan in Nigeria.

As well. you don't have to go through the stress of creating a logistics business plan in Nigeria, We have done the research for you, just reach out to us to get a well comprehensive logistics business plan in Nigeria that is very accurate with clear Finacial Forecast that will help you understand the profit margin of the Logistic business in Nigeria.
Logistics Company Business Plan In Nigeria Sample Breakdown
Executive Summary
In this section, you will give a summary of everything written in your Logistics company business plan in Nigeria because some investors, banks do not want to go through the whole document rather they want a summary of the business, Projected revenue and Profit/loss.
Description Of Problem And Solution
Here You basically Share the problem your logistics business in Nigeria is trying to solve and how you intend to solve it.
Logistics Company Business Plan In Nigeria SWOT Analysis
In this section you share the strength, Weaknesses, Opportunities, Threat your business will likely face when you start. This section is very important in your Logistics company business plan In Nigeria as investors want to understand this before giving you a dime.
Market Analysis
This is where you talk about the size of your market and how many percentage shares you intend to capture
Competitive Analysis & Risk Analysis
In this section, you basically do a breakdown of your competitors, their pricing strategy and how long they have been existing. This can come in a table format in your logistics business plan in Nigeria document.
Marketing Plan
Any serious businessman should have a marketing plan or strategy in place to start and grow their business. For your logistics company business plan in Nigeria to be comprehensive enough then it must contain a marketing plan. Usually, investors and banks check for this in your business plan in Nigeria as well.
Production Plan/Operational Plan
Depending on which type of business you intend to start, A breakdown of the equipment that are necessary for the running and operating of business should be contained in this section of your logistics business plan in Nigeria. Your logistics company business plan is incomplete if you don't cover this.
Organization Structure And Responsibilities
A breakdown of your employee hierarchy and structure with their various responsibility should be listed in this part of your business plan document.
Most investors want to understand the team of your business as they do believe that one of the critical factors for the running of a successful business more especially in a country like Nigeria is the team.
So do make sure you cover this in your logistics company business plan in Nigeria.
Financial Plan
This is the most important section of your logistics company business plan, 90% of investors purpose of investing in your business is to make a profit and the earlier you know this the better for you. This section of the document can be very complicated and can be the hardest
This section is basically where you give your revenue projections for the business as well as the profit and loss you think the business will incur usually in the first 3 years of running the business.
Conclusion
Writing a business plan is very important and I encourage you not to listen to anyone who says a business plan is not important because with a business plan you will be able to understand your industry as well know if the business is profitable or not.
You don't need to stress yourself when it comes to working on your Logistics company business plan in Nigeria as we at NaijaCEO can handle this for you.
We are one of the leading business development and business plan writing agency in Nigeria, You can click on the button below to contact us for your Logistics company in Nigeria business plan document.