This article on How To Start A Pure Water Business In Nigeria is regularly updated and can also be used as a guide in setting up your  Pure water business in Nigeria.
How To Start A Pure Water Business In Nigeria
Many businesses in Nigeria collapsed as a result of lockdown and the protest so we can say that things are getting worse by the day but one commodity remains the same in price and demand and it's been bought daily by over 90% of Nigerians.
Wouldn't you like to build a business around what people buy every day?
The best part is that the major raw material used for its production is free the only thing is that you will have to put a lot in place most especially in your packaging and when you mix this with good marketing-nothing will stop you from banking good money from the business.
The Pure water business in Nigeria is a gold mine, this is the major reason why you will see big companies venture into this line of business. Companies like cway, Nigerian bottling company and many more.
In this article, you'll learn everything you need to know about how to start a pure water business and scale it to the next level.
Before we go deep into this article, let's first do our findings to know why you should start a pure water business in Nigeria.
Various Reason Why You Should Start A Pure Water Business In Nigeria
Free raw material
Products can be stored for some time
Demand for the products are high
Scalable
Fast returns
Few workers needed
100% profit and more
No down time
No location restriction
Now You Know The Reasons On Why You Should Start A Pure Water Business In Nigeria
There are some necessary steps you need to take in-other to be able to set up this business in Nigeria.
I'll divide every step you need to take to start this pure water business in Nigeria into different sections for easy understanding.
Equipments And Steps Needed To Start A Pure Water Business In Nigeria
Pure Water Equipments
Registration and documentations
Pure Wtaer Business plan
Maintenance
Marketing strategy and sales promotion
Common problems to avoid
Labor force
Capital evaluation
Risk management
1. Pure Water Equipments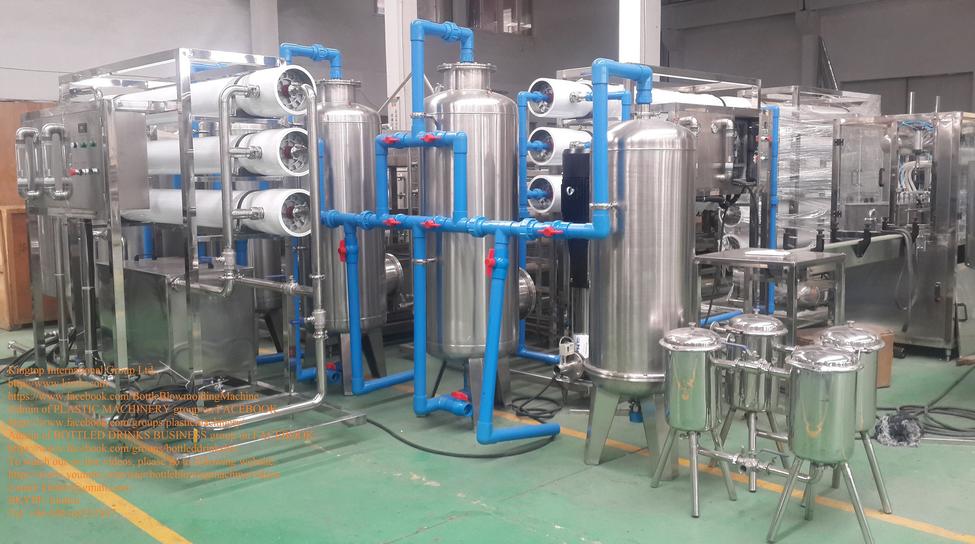 For every type of business, equipments are always needed to perform some task in order to get desired results, pure water business in Nigeria is no different some of the equipment you would need to start a Pure water business in Nigeria are listed below.
Bore hole and overhead tank
Pumping machine
Land (factory site) & building
Distillation system for water purification
Automatically sealing machine
Electricity
Motor van/ tricycle
Industrial filters
UV air sterilizer
Ozonizer or reversed osmosis
Boiling machine
Micro filters and cartridges
Printed nylon sachets
Packaging bags
Water treatment materials
Workers equipment
Pump, valves and pipes
Bore Hole And Overhead Tank:
This is one of the first things to set up while starting your business, every part of Nigeria has its own depth where you can get fresh water underground, this is very important to ensure your products have the desired quality to satisfy your market.
I said quality cause water gotten from the ground has taste and colour but the Dipper your borehole the cleaner the water becomes, the ideal is to get fresh water from the earth no matter what depth you may find it but some borehole companies tend to convince you even when they know it does not dip enough, you have to make sure it very dips and when you taste the water it's pure and has no colours.
As for the overhead tank, you can get a GP tank that's one of the best you'll find, Then for the tank stand get an experienced welder to make a stand that can contain the size of two GP tanks, I mean the biggest size of GP tanks.
Pumping Machine:
After setting up your borehole and getting your tank you'll need to get your pumping machine, and for this, we have two types, one stays inside the ground while the other stays outside, I would recommend you get the one that stays outside so as to make maintenance and repair easy
Land (factory site) & building:
This is also an important and basic part of your business because it's a fixed capital. Now in getting a factory there are some factors you need to consider which are
Location
Closeness to your market
Environment
Structure or size
Location:
After doing your market research you'll then be able to choose which location will be beneficial for you with low competition and high demand, we'll treat market research later in this article. Location goes a long way in the success of your pure water business in Nigeria.You may have a good product but selling your good product in a bad location is bad for businesExample "you're selling in a location surrounded by estate and almost every resident has a water dispenser and the kiosk and super market only sells bottle water, chances are you may not last one month in the business before it collapse."
Closeness To Your Market:
In order to have a successful market penetration your delivery rate and availability must be very high so as to capture your market effectively.This doesn't literally mean you have to get a factory location inside the market but you need to be around your target market so as to ease distribution, cut cost, reach more customers and increase visibility.By saying market here I mean your customers.
Environment:In this business environment matters a lot a can affect you products negatively for example building your water factory close to a grave yard or any other place with offensive odors.Chemicals can also affect you products so do away with places that contains chemical substances, why because water is very sensitive and it can attract molecules from another substance which could change the original taste and properties it has.
Structure and size:

Since we're working with lots machine and lot's of products to produce every day we would need a large building and land that would contain all we will be needing, so the size can be 2 plots of land or more, you can decide how the structure should look but make sure it's spacy and can contain every department of your business.
Distillation System For Water Purification:
You may install the full-scale distillation system or the ultraviolet sterilization bulbs process depending on the startup capacity of the enterprise. The cost of acquisition of distillation equipment may run into millions of naira. The actual cost cannot be estimated with certainty and must be researched upon as it is going to be part of the expenditure included in the pure water business plan in Nigeria.
Distillation is the single most effective method of water purification for pure water production and can be used on all types of incoming water. Unlike other treatment methods such as carbon filters and reverse osmosis, distillation systems are effective on virtually all contaminants and are not dependent on water pressure, water temperature, pH, or chlorine and can even be used on water containing bacteria and parasites and still produce safe, 99.9% pure water.
Automatically Sealing Machine:
Another important piece of equipment which is the engine of your production line is an automatic sealing machine. You need just one but if you are planning for very high volume production, you will need like two or three but on normal production, one is very okay.
I would highly recommend the Koyo sachet water sealing machine, this type is very ideal. This machine is a high precision packing machine and one of the most advanced liquid compound packaging machines available, which stands at the size of a double door refrigerator, three side sealing and intermittent. It can automatically complete bag making, filling, sealing, printing, cutting and counting. Controlled by microprocessor and automatic photocell.
Electricity:
The power supply is another essential part of your business Cause you know we cannot rely on NEPA in Nigeria for the power supply so you'll need light for the pure water production in Nigeria. it will be wise to use a KVA generator that won't give you headaches. And you have to service it regularly too. Buy China generator example Sifang engine with 10Kw coil. You can get a bigger plant when the business has grown.
Motor Van/ Tricycle:
A second-hand truck will do for a start, The truck must be able to carry reasonable bags of pure water for distribution to a great number of customers for it to be profitable. The reason I added tricycles was because of Nigeria bad roads which sometimes can be inaccessible by trucks so you can use tricycles to reach customers around and those in unacceptable areas.
UV Air Sterilizer:
UV simply means ultraviolet lights which are used to purify water by passing ultraviolet lights through the water. This is very useful and can increase the quality of your product.
Ozonizer Or Reversed Osmosis:
Reverse Osmosis is one of the most widely used and easier to install. Reverse Osmosis also produces water with the highest level of purity and very perfect for your pure water production if you can afford it.
Boiling Machine:
They are used to produce distilled water. Distilled water is water that has been heated to the boiling point so that impurities are separated from the water, which itself becomes vapour or steam. Steam is then condensed back into pure liquid form. The impurities remain as residue and are removed.
Pure Water boiling Systems remove waterborne biological contaminants such as bacteria, viruses, organic and inorganic chemicals, heavy metals, volatile gases, cysts and other contaminants. Boiled steam water contains virtually no solids, minerals or traces elements. It is clean, natural and healthy. Steam distilled water is the standard by which all other waters are measured.
2. Business Registrations And Documentation: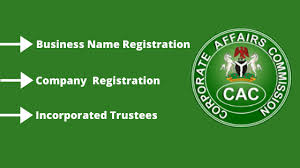 In order to make your business legal, and stand right with the laws of the country your business must be registered and vetted after approval then you can start.
Some of these registrations include:
CAC registration
NAFDAC registration
Motor van documents
3. Pure Water Business Plan In Nigeria
Capital creation
Market evaluation
Materials sourcing
Location of business
Risk management
Profit and loss evaluation
Workers management
Production cost control and production control
Maintenance
Long term and short term organization goals
Sales promotion
Business integrity and brand name
We at NaijaCEO can help you create a perfect business plan for your pure water business in Nigeria Price is Only 15,000
4. Maintenance
To ensure our customers get the best out of our products we must ensure our equipment are clean always. Sometimes NAFDAC does a regular check-up on pure water companies to ensure a quality product is being produced if they find any flaw, it can lead to the closure of that particular company.
Maintenance is done every month and some things to look out for are:
Cleaner
Equipment sterilization and cleaning
Tank cleaning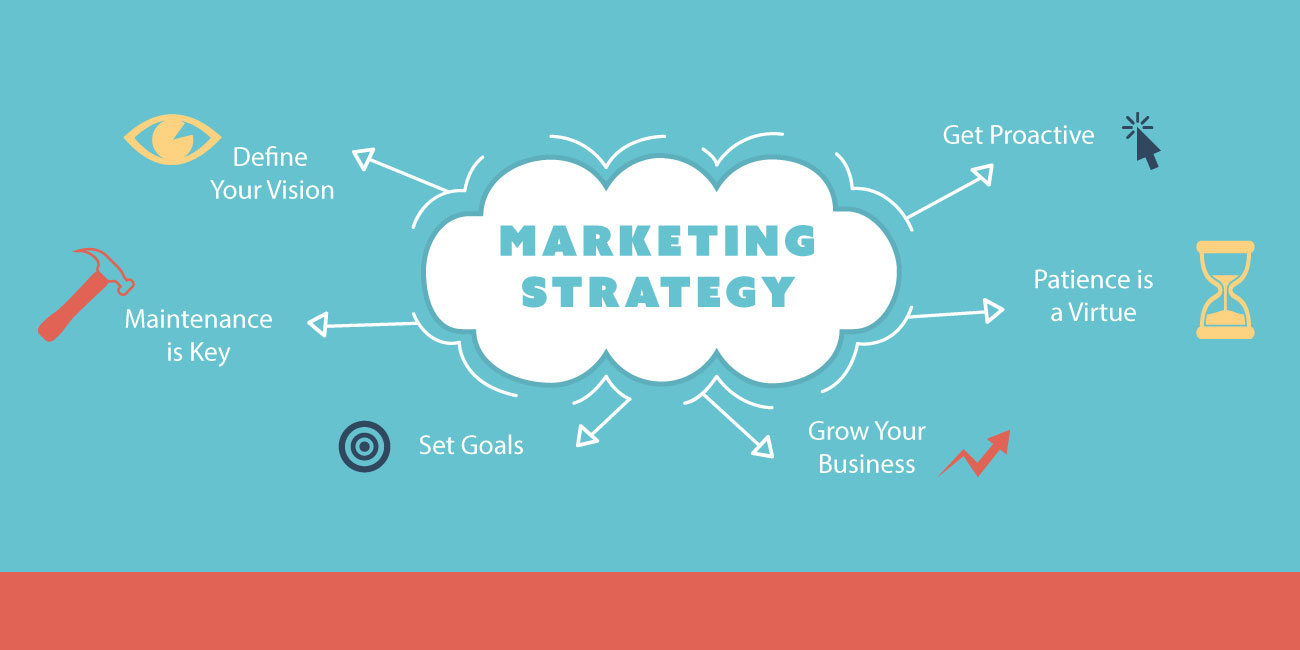 Starting a Pure water business is one thing and getting sales is another, none of these is easy but all you need is the right mindset to approach them. In the pure water business we have an association that controls the price par bag of water so manipulating the price won't work for you as a beginner, instead, you can make your product different from your competitors and win the heart of your customers by applying the following.
Quality product
Unique design and packaging
Follow ups/customer closure
Credit sales
Special gifts for loyal customer
Special day gifts
Allow return inward
6. Common Problems To Avoid In Pure Water Business In Nigeria
Everyone hates to hear this but it's definitely true, you must face problems in any business you do, as the popular saying goes in Nigeria "problem nor dey finish" well for me I look for solutions rather than think about problems.
In pure water business in Nigeria we have some problems but to every problem there always a solution, some of these are:
Unclean water
Water with chlorine taste or other abnormal tested
Water Lickage
Odor
Unclean environment
Workers conflict
Business run down
Equipment break down
Poor business management and planning
Low quality materials and late delivery
7. Labor Force
The most important and delicate part of any business is the labour force especially in the pure water business, it has led to the rundown of many businesses so you have to be careful when choosing who your labour force.
This business has two categories of work which are:
Factory workers
Mobile workers
Factory workers: they include those who work inside the factory to produce the pure water which are:
Operator
Packer
Cleaner
Supervisor
Manager
Mobile workers: these are workers who deliver and make face to face contact with the retailer or the final consumer. They include:
For most people I'm just speaking Spanish so why don't we get down to numbers to see how much it will cost us to start a pure water business for a start.
Things to consider while calculating:
Cost of fixed equipment
Cost of land and building
Cost of motor van and tricycle
Salaries
Nylons
Cost Bore hole and overhead tanks
Generator
Fuel and diesel
Registration cost
Printing cost
It is important to note that most of the important details and forecast you would be needing to run a successful pure water business in Nigeria are contained in a pure water business plan so I urge you to reach out to us to get a pure water business plan in Nigeria
9. Risk Management
The bigger the risk in any business the bigger the profit, but sadly most Nigerians don't like taking risks because of fear of failure, if you really think about it there is nothing like a failure in life you either win or learn something new.
I'm not literally saying everyone is going to succeed in this line of business but if you do proper planning, management, offer a quality product, apply the right customer retention strategy, you'll definitely break-even and succeed.
Some of the things to look at for which stand as a potential risk to a pure water business in Nigeria that can get your business closed down or collapse are listed below:
Low quality product
Not having a Pure Water business plan
Refusal to pay tax
Improper registration of business
No maintenance
No workers training
Ignorance about customer and workers complain
Improper management
Profit and loss balance
How To Start A Pure Water Business In Nigeria Conclusion
Pure water business is a very lucrative business to get into, but you need to set up your pure water factory in a good location and you need to get yourself a business plan these two things are very important for the successful setting up and running of pure water business in Nigeria.
We at NaijaCEO can help you with your pure water business plan for just N15,000 click on the button below to contact us on WhatsApp or email [email protected]