This is the most complete guide on how to start a pop corn business in Nigeria
Popcorn business in Nigeria is one of the small businesses which is profitable and easy to start. Pop corn business is a snack business and it's a proven fact that Nigerians loves snacks. In most cities in Nigeria, pop corn sells like water so you can see that this business has a huge advantage.
If you are looking for how to start a Pop Corn Business in Nigeria or anywhere in Africa then you should understand the following Steps Below:
How To Start A Pop Corn Business In Nigeria
Types Of Pop Corn Business In Nigeria
Materials Needed To Start
Ingredients For Pop Corn Making
Pop Corn Business Plan In Nigeria
Pop Corn Marketing
Conclusion
Reasons why you need to start a pop corn business in Nigeria
High demand
Easy set up
Low capital
Supports small and large scale set up
Types Of Pop Corn Business In Nigeria
Popcorn business is a type of business that suits any scale of the business venture as long as the capital covers all equipment and raw materials.
Small Scale Pop Corn
This is a model which involves home production or roadside production of popcorn. This is commonly practised and it's suitable for people with small capital. It doesn't require a structure, your kitchen or a popular and busy road junction is just fine. This is also referred to as locally made popcorn
Medium Scale
This model is more advanced and would require a structure and lots of electric equipment to facilitate the production of popcorn. The difference between this model and the small scale model is the packaging method used which makes the popcorn very presentable to sell to any audience, eg special nylon wraps and paper wraps.
Pop Corn Business Equipments In Nigeria

Pop Corn business Equipment in Nigeria include the following:

Popcorn Maker
The popcorn maker is one of the important things needed in a popcorn business. This helps in the production of popcorn. You need to buy one for a start, you can buy more as you upscale your business.

There are many varieties of popcorn machines, depending on how much your capital can afford. As a Beginner, it is advisable to buy the type that is usable in the absence of electricity because of the inconsistent flow of power supply, There is also a type that uses both electricity and gas so that you can easily continue production if there is no electricity.
Sealing Machine
The second important piece of equipment you'll need is a popcorn sealing machine. Also, note that there are different ways you can serve your popcorn to your customers. This machine is only needed if you want to sell packaged popcorn. Most sealing machines are powered by electricity while the control is done manually, You have to position the popcorn-filled nylon on the machine and press the 'handle like' controller on the nylon edge and it will be sealed by the hot rim.
Container
A big constructed container is another material you will need. It is usually fabricated from aluminium and glass and is popularly known as show glass.

After popcorn production is complete, you then proceed in pouring the popcorn into the container. It serves as a good display of your popcorn to entice passersby. Most popcorn makers can be installed inside this show glass.

Branded serving containers. This sometimes can be cardboard popcorn boxes of different sizes or branded nylon. This is a big deal because to stay ahead of your competitors in the popcorn business in Nigeria, your strongest selling point should be your brand name, packaging and then the quality of your popcorn.
Make sure your packaging nylon or containers are well branded and carry your business name. It's not enough to just write your business name and phone number on them, you will need to add graphics to make it look attractive.
Ps: If you need an attractive logo for a unique brand identity you can contact us ( Cost is #40,000 )
Take an example from eateries and their Pop corn packaging is always unique. Eateries pop corn are professionally branded with good and quality designed pictures and graphics, with also a professional logo.
What makes pop corn sell is not just the taste — all popcorn may be the same but your branding could make yours different in the eyes of consumers.
Ingredients For Pop Corn Making In Nigeria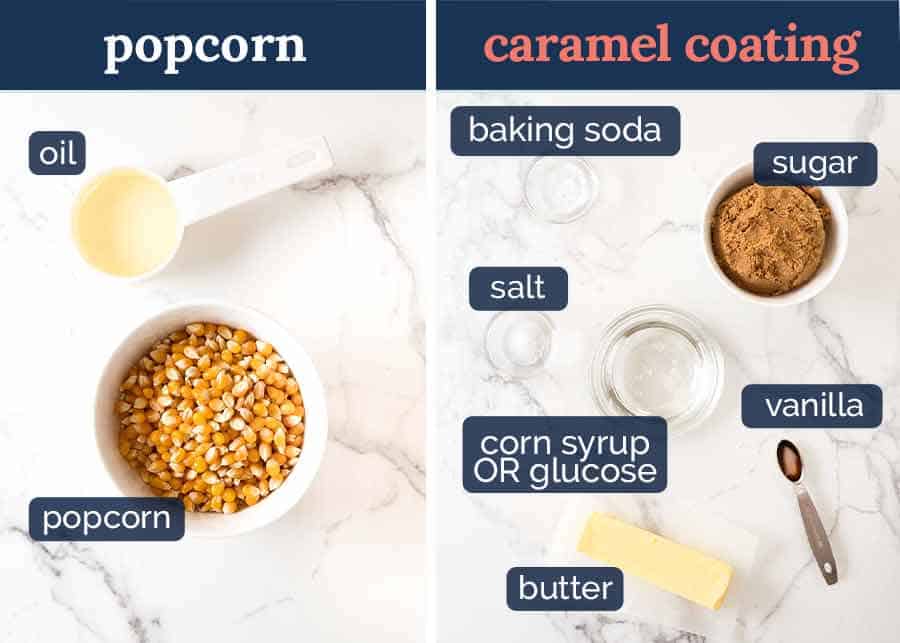 Popcorn business in Nigeria is one of the snacks businesses that has the lowest number of ingredients used, and these ingredients are not costly, compared to other snack businesses.
Ingredients used for PopCorn Business include:

Maize Or Corn
Sugar Or Salt
Butter Or Oil.

To Make Flavored Popcorn Which Sells More Than The Ordinary One You Will Need To Add Other Ingredients Like:
Chocolate
Caramel
Honey
Chilli
Powder Milk
It is advisable to buy all ingredients in bulk so as to reduce price and reduce the rate at which you'll run out of raw materials which is common in the popcorn business in Nigeria because of the high demand.
Pop Corn Business Plan In Nigeria Pdf
Popcorn business in Nigeria like any other small business in Nigeria also requires a business plan to show financial analysis and feasibility study. A business plan shows if a particular business is either a good one or a bad one, despite the fact that popcorn sells well doesn't mean you rush in setting up the business without a plan.
A business plan is the soul of any business and in the popcorn business in Nigeria, you intend to set up, it is paramount to get a popcorn business plan in Nigeria before any other thing, some aspiring entrepreneurs overlook this which is very wrong, and that's while a majority of them fail when they start because they don't have a clear financial projection or understanding of their business before starting.
To save you time and money we at NaijaCEO have done intensive research and market survey to know what methods work best for the popcorn business in Nigeria. So all you have to do now is to get a business plan from us and start your business.
What is included in Our Pop Corn Business plan in Nigeria?
1. Executive Summary
2. Description of Problem and Solution
2.2 Vision
2.3 Mission
2.4 Value Proposition
2.5 Business Objectives
2.6 Critical Success Factor
2.7 Current Status of Business
2.8 Legal Requirement
2.9 Contribution to Local and National Economy
2.10 Contribution to SDG

3. SWOT Analysis

4. Market Analysis

5. Competitive Analysis & Risk Analysis

6. Marketing Plan
6.1 Description of Product (S) or Service (S)
6.2 Potential challenges in the business industry
6.3The Opportunity
6.4Target Market
6.5Marketing and Sale Strategy

7 .Production Plan/Operational Plan
7.1 Description of the Location/Factory
7.2 Raw Materials/consumables
7.3 Production Equipment/Capital Expenses
7.4 Equipment/Depreciation Table
7.5 Pricing strategy
7.6 Record/Stock Control Process
7.7 Pre-operating Activities and Expenses

8. Organization Structure and Responsibilities
8.1 Salary Schedule

9. Financial Plan
9.1 Start-Up Capital Estimation (Expansion Capital Estimation)
9.2 Loan Details
9.3 Business Risk and Mitigating Factor
9.4 Financial Projections
9.5 Sales Forecast And Sales Assumption
9.6 Income Statement (P&L) Account
10. Conclusion
This is the structure of how your business plan should look, This means it will need lots of research and investigation which will take a lot of time before you can get accurate information with the ability to produce the desired result.
We have an already prepared Popcorn business plan in Nigeria that has been used by lots of entrepreneurs to start their popcorn business successfully and even secure loans. If you are really interested in starting a Popcorn Business in Nigeria You can reach out to us for a comprehensive Popcorn business plan in Nigeria.
Pop Business Location
Your point of sale is everything in the popcorn business and it is the main reason for the success of many popcorn businesses. Places like cinema, church, busy pedestrian area, busy road junction etc. Will do just fine for your popcorn business.

You can also leverage the busy areas where few popcorn sellers are available so you'll be able to entice customers with your branded pop corn.
Get Training
You have to learn how to make popcorn and also how to make it tasty enough so you can attract customers. Getting a trainer is somewhat easy and would require you to reach out to people already doing the business to learn the trade.

During your training, you'll also learn things like how to source raw materials, how to measure ingredients and lots more. But the most important thing is to be open-minded to learn all you can from your trainer so you can apply all the needed skills in your business to succeed.
Popcorn business doesn't need much marketing all you have to do is make sure it's tasty and well packaged then place it in a busy area, you'll be surprised at the results you'll get. You can also do little marketing by giving shop owners to sell for you so as to increase brand awareness and profit.
Is Popcorn Business Profitable In Nigeria?
A good business idea is not just good because it satisfies need but because it has the ability to make a profit at the end of a business day.

A small Popcorn business normally needs capital of N200,000 naira to get everything from equipment, raw materials and payment for location. Now after investing 200,000 naira you will expect profit at the end of the day, so let's do some maths.
For example:

You sold your popcorn at N50 naira per pack to 300 school students on a Monday. That is N15,000 naira in one day alone. Let's assume you were able to achieve this every weekday in a month. That is N300,000 naira in total every month meaning you are very likely to recover your capital in the first or second month of starting the business.
You can also take this a step further and increase profit by selling to parties, cinemas, and other exotic places for as high as 150 naira to 200 naira a pack, and this is also the same quality as the one you sell for 100 Naira.
Pop Corn Pakaging:
Branding is everything in the popcorn business in Nigeria and it's the reason most customers will buy from you.

Little things attractive nylon wraps, graphics and business name goes a long way in the popcorn business.

This is the main reason fast foods company sell more popcorn even if it's not tasty people will buy it cause it was well packaged. Using this same strategy will put you ahead of other popcorn sellers and will increase your brand awareness.

Packaging is a huge business promoter and will earn you more profit than selling unpackaged popcorn.
Conclusion:
Starting popcorn is one of the easiest and profitable small businesses to start in Nigeria. With an already existing market, the profit potential of the popcorn business in Nigeria is huge and it's capable of making you the god money.
Now you've come to know all it takes to set up your own popcorn business. The first step is to get a Pop Corn business plan in Nigeria PDf from us which will contain all you need to sell popcorn at a profit.