I. Introduction
Block indusrty business in Nigeria has been around for decades and has made many Entrepreneurs wealthy due to how profitable the business is, the business model is simple and requires low capital and little to no infrastructure needed for business operations.
Establishing a block industry business in Nigeria holds tremendous advantage in the ever-evolving industry of construction. As Nigeria undergoes rapid urbanization and infrastructural development, the demand for quality building materials, particularly concrete blocks, has increased. This increase, coupled with the country's growing population and the government's commitment to housing and infrastructure projects, presents a lucrative opportunity for aspiring entrepreneurs to delve into the block industry business in Nigeria.
In recent years, the construction sector in Nigeria has witnessed a significant increase, fueled by a growing middle class, increased foreign investment, and a growing need for housing and commercial spaces. The role of concrete blocks in construction cannot be overstated, they serve as the foundational units for a multitude of structures, from residential buildings to commercial complexes.
One of the defining characteristics of the block industry business in Nigeria is its resilience to economic fluctuations. Even during challenging economic periods, the demand for construction materials tends to remain robust, making this venture a potentially recession-proof investment. This resilience, coupled with the rising demand, makes it an opportune time for individuals with a vision for entrepreneurship to invest and start a successful block industry business in Nigeria.
A piece of block costs less than 500 naira and the production cost of just one block is below 40% of the actual price, simply put if you sell your blocks for 100 you earn 60 naira on every block sold, that's how profitable this business model is.
In this guide you'll learn, how to start your own block industry business in Nigeria, you'll also learn how to write a business plan for your block industry business in Nigeria.
Block Industry Business in Nigeria Market Analysis
Understanding the trends of the Block Industry market in Nigeria is paramount for any entrepreneur aiming to establish a successful business in this industry. In this section, you'll learn the current trends that are shaping the market, how to identify the target audience and explore the competitive landscape.
Nigeria's block industry market is characterized by dynamic shifts driven by factors such as population growth, urbanization, and increased construction activities. The demand for Block building has witnessed a steady rise, particularly in urban centres where infrastructure development and housing projects are on the rise. As cities expand and new construction projects emerge, the need for reliable and high-quality building materials becomes more pronounced thereby creating a gap in the market for new start-ups to fill.
Targeting the right audience is Paramount to the success of a Block industry business in Nigeria. Understanding who the potential customers are, whether they are individual homebuilders, construction companies, or developers, allows for more precise marketing strategies. Your marketing strategy must be tailored to accurately target your potential customers, it also helps to have a unique selling point which puts you ahead of your competitors and increases your sales.
A critical aspect of your market analysis is the evaluation of competitors. Identifying existing players in the block industry provides insights into market saturation, pricing strategies, and potential areas for differentiation. By understanding the strengths and weaknesses of competitors, entrepreneurs can position their businesses strategically, offering unique value propositions to capture market share. This also helps to know if building blocks business is feasible in a particular location.
Furthermore, exploring potential collaborations and business partnerships within the industry can open doors to new opportunities and enhance the overall competitiveness of the business. After a market analysis, entrepreneurs will gain a deeper understanding of the dynamics at play in the market and be better equipped to make informed decisions that will set their building blocks of business on a path to success.
Viability of Block building Business in Nigeria
Assessing the viability of a block industry business in Nigeria involves a detailed examination of its profitability, investment requirements, and potential return on investment.
Profitability is a key consideration for any business, and the block building industry in Nigeria presents a promising profit margin. With the increasing demand for construction materials, a well-positioned and efficiently managed building blocks business has the potential for substantial profits.
Investment requirements are a crucial aspect of business viability. Entrepreneurs need to understand the capital needed to start and sustain their building blocks business. This includes costs associated with acquiring or leasing a production facility, procuring raw materials and machinery, and initial marketing expenses. A comprehensive analysis of these financial requirements ensures that entrepreneurs have a clear understanding of the financial commitments involved. Starting a building block business in Nigeria will require a capital of around 2M to 4M naira depending on the scale of the business.
Key Components of a Successful Block Industry Business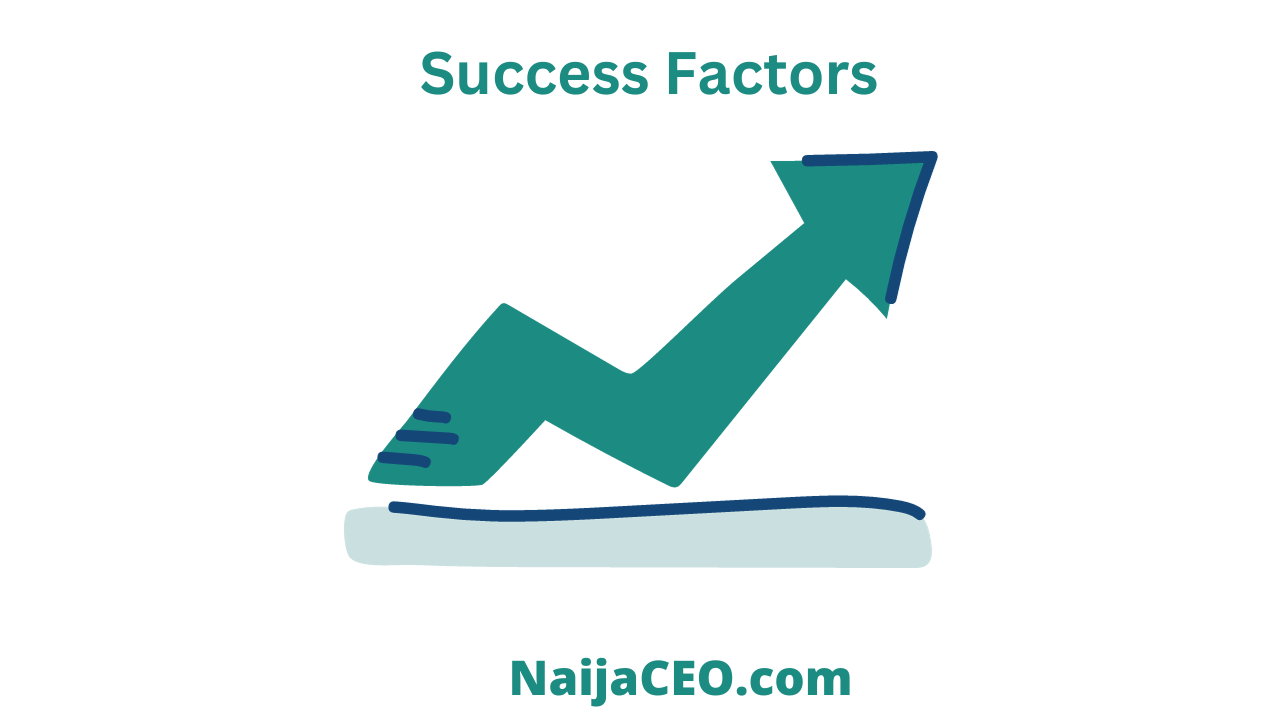 Quality control and manufacturing processes form the bedrock of a successful venture in this industry.
The production of high-quality building blocks requires meticulous attention to detail, adherence to industry standards, and the implementation of rigorous quality control measures. Poor quality blocks that often easily break are not suitable for construction and most times destroy lives, property and the goodwill of the the business
Supply chain management is another critical aspect that can make or break a block building business in Nigeria. This involves sourcing quality raw materials, managing inventory, and establishing efficient distribution channels.
Marketing and branding strategies play a pivotal role in establishing a strong presence in the market. Advertising plans like billboard and online advertising will go a long way to reach potential customers.
Regulatory Considerations
Licensing and permits are foundational elements of regulatory compliance. Understanding the specific licenses required for operating a building blocks business, as well as the application processes, is essential. A building block business has to be Registered for it to operate legally in Nigeria.
Tax implications are another crucial aspect that entrepreneurs need to navigate. Understanding the tax obligations related to the building blocks industry, including corporate taxes and value-added tax (VAT), is vital for financial planning and compliance.
Importance of a Well-Structured Block Building Business Plan in Nigeria Document
A well-structured block industry business plan serves as the guiding compass for any aspiring entrepreneur in the building blocks industry. At NaijaCEO we have been the cornerstone to many business success stories by providing professional business plans for small and large-scale businesses.

Get in touch with us today let's bring your building block business to life, we also offer consultation services to empower you in choosing the right location for your business.
Our professional business plan contains risk mitigation strategies, and marketing strategies that are uniquely suitable for starting a block industry business in Nigeria or anywhere in Africa also it is suitable for loan and grant applications.
Equipment and materials needed for a building blocks business in Nigeria
Equipment
Mould
Vibrator
Shovel
Van (for distribution)
Gloves
Lister (generator)
Borehole and water storage
Sprinklers
Raw materials
Cement
Sand
Water
Limestone
Land
Our Professional Business Plan Writing Service
Recognizing the critical role of a well-crafted business plan in the success of a block-building venture, our specialized business plan writing service is tailored for entrepreneurs in Nigeria and Africa as a whole to cut the huge time spent on researching the formation of a business plan and focus on other important things in their business.
By utilizing our professional business plan writing service, entrepreneurs can leverage the expertise of seasoned professionals who understand the intricacies of the building blocks industry in Nigeria. This service aims to be a cornerstone for the success of your block-building ventures, providing entrepreneurs with a robust and persuasive tool to navigate the complexities of the business landscape.
Conclusion
The block building industry is not merely about the production of concrete blocks; it's about contributing to the infrastructural development of a nation, providing quality materials for safe and enduring structures, and participating in the economic growth of Nigeria. The potential for success is significant, but it hinges on the informed and strategic decisions made by entrepreneurs.
In conclusion, starting a block building business in Nigeria is very profitable and easy to operate, it is evident that the industry is full of opportunities for aspiring entrepreneurs. The combination of a booming construction industry, urbanization trends, and a growing demand for quality building materials sets the stage for a potentially lucrative venture.
Do note the importance of a professional business plan, in ensuring the success of your venture, our professional business plan is designed specifically for block building ventures in Nigeria and Africans in General who want to make a mark in the African market. A well-prepared business plan is not just a document; it's a roadmap that charts the course for your business's success. We look forward to being a part of your entrepreneurial journey and contributing to the growth and prosperity of your building blocks business in Nigeria.
Good luck and Godspeed on your new successful block-building business in Nigeria.