This is the most complete guide on how to start a POS business in Nigeria.
Fintech and financial services are no doubt, a vital part of any economy. As the "demand for money" increases as well as the rate at which money is transferred from one business to another or From one person to another. Demand for money in this context means the desire to hold money in raw cash.
The increase in the demand for money in the Nigerian economy points out that the POS business is a gold mine opportunity for both banks and many Nigerian fintech companies. Fintech companies are small financial institutions approved by the central bank of Nigeria (CBN) to perform financial services for Nigerians.
There are many fintech companies in Nigeria but we'll be focusing on fintech companies that offer POS machines and POS services to Nigerians. The acronym POS is short for "point of sale" meaning it's designed to Carry out financial transactions just like an ATM machine would.
Is POS business profitable in Nigeria?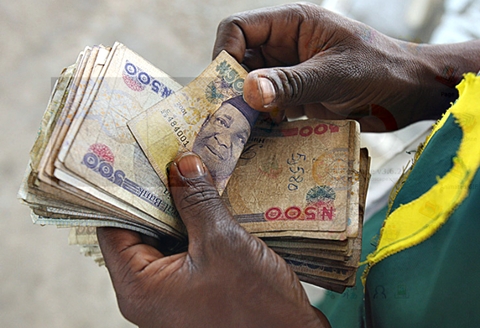 Is POS business profitable in Nigeria? Yes, it is, because the profitability of POS business in Nigeria all depends on the location you're operating and the number of daily transactions you perform.
For example, if you perform 50 transactions in a day which includes withdrawal and deposit (and Charging a minimum of N100 per transaction), this will give you an estimated profit of 5000, more on price later. With this, we can clearly say that the POS business in Nigeria is a Cashflow and profitable venture.
It's a known fact that POS businesses in Nigeria make an estimated amount of at least 5000 in profit on an average day, this can be more depending on how busy your location is. One integral business question to ask when starting a business venture is to inquire if that model of business is feasible or not.
So In order to fully buttress my point on the profitability of POS business in Nigeria, we need to check out point some bank charges and operational costs you would incur while running the business.
To ensure you stay on the green side of your profit margin you'll need to cut costs both in operation and transaction, that is when operating a POS business in Nigeria you have to observe some of this business logic.
Print just one receipt after transaction except if you encounter network errors, the reason being, that not all customers like taking receipts, but sometimes some do.
Buy paper from lottery paper sellers as they offer cheap prices.
Get your machine from a company that has a good network, pays commission and has low or no withdrawal charges.
Make use of financial institutions that charges very little or nothing to execute a transaction. E.g: kuda, opay, palmpay, standard chartered Bank.
What do I need to start a POS business in Nigeria?
Pos business in Nigeria like any other business will require capital and very little equipment to stat which are:
Pos machine——- N30,000 (could be higher)
A shop or land space——- 15,000 to 30,000 (Canopy and chair expenses)
Pos paper——— 1000
Utility————– 50,000
Banners———— 2000
Can I start POS business in Nigeria with 20k?
You cannot start a POS business in Nigeria with 20k, This is a very little amount is to start a Pos business in Nigeria, But you can still use this money to achieve some things during the process of starting your pos business in Nigeria if these things are put in place.
Get a free POS from your bank (first bank, GT bank, access bank etc or a new POS company that gives out free pos (momo, kudi)
Get a busy roadside space for 10k, Get table, chair and a big umbrella for 8k, the chair must be a wooden one since we have capital constrain.
Get the capital from contribution, that is an agreement where mutual people come together to contribute a certain amount every week and donate it in turn to all members till everyone has been paid, in essence, you need 50k so everyone will donate 10k to you, if you have 5 people in this agreement including you, you'll be getting 40k minus your 10k. So you can make use of this money and rotate the process with 2 other contributions till you'll be financially stable. Remember to always return the agreed amount when due.
Or you can get the capital from loan apps that require little to no collateral to disburse a loan. The only hiccup with this is some have high-interest rates and failure to pay on the due date may lead to a fine.
How do I become a POS agent?
Becoming a POS agent is a different business model entirely, POS agents are affiliates who work with medium-sized financial institutions to recruit people who will start a POS business in Nigeria or integrate POS business into their existing business model.
Their reward mostly is dependent on how many transactions their recruited member performs, that is they get a percentage for every transaction. The first step in becoming a POS agent is deciding the company you want to work with after that examine their compensation plan, that is the percentage of profit you'll be getting on one transaction.
Currently some of the pos companies who employes new agents are first bank and momo. Some of them may require you to have an already registered and operational business before applying.
This model is very lucrative and very profitable in a long run. Imagine you have 100 recruited POS operators, that's a gold mine already.
How do I start a POS business in Nigeria?
The first step in starting a POS business in Nigeria is to acquire a well-detailed business plan and get the required equipment and capital and that's it your POS business is live.
As simple as this business is, you can incur losses while dealing with money so you have to be really careful because fraudsters are moving about with fake money and fake ATM cards that you can hardly differentiate from the original.
This is one of the major reasons you need our POS business plan so as to be informed in regards to the Pos industry in Nigeria, the risks involved and as well profit that could be made. Our Pos business plan in Nigeria also contains hidden strategies in POS business in Nigeria that Will increase your profit margin.
The most interesting part of our business plan is that it contains a breakdown of your POS business financials and profit, which for most POS operators is a daunting task. Most people tend to ignore it and later incur losses that make their business later downsize.
How to get capital for a POS business in Nigeria?
In every business, capital is very paramount but the limitations in its acquisition are the root of all broken business ideas. Getting capital to start a POS business in Nigeria is not easy because you will need to have raw cash of at least 50k or more. some newbies in entrepreneurship and business may find this impossible but it's achievable if you do the following:
Get a grant for your business by applying for it or Get a loan from your bank.
Get a loan from fintech companies that offer loans like kuda, opay, palmpay, branch, fairmoney E.t.c. some of these apps may require you to be a loyal customer before they can offer you a loan.
Do contributions, and be the first or second to cash out so you make a profit pending the time you'll return it. It's more effective when it's up to 2 or their contributions combined.
List of fintech companies that offer POS machine
Opay
Money point
Kudi
Momo
Accelerex
Palmpay
Pay center
Paga
List of banks that offer POS machine
Where is the best location to start a POS business in Nigeria?
As a smart entrepreneur, you should know that your location is one of the factors that determine how profitable your business will be. In POS business in Nigeria your target market are areas with no or low ATM population, this can be a residential area or a marketplace which is populated with shops and customers alike.
While considering your POS business in Nigeria location, also consider how busy that area is, in relation to the population of people present in that area and the type of business or jobs they engage in. That is, a pos business in Nigeria can not be profitable in every location, e.g a new area with lots of construction sites and very few residents.
How to start a POS business in Nigeria with GTBank?
Like I've said earlier most banks give out POS e.g first bank, access bank, GT bank e.c.t. the most important aspect in obtaining a POS machine is not where you get it from but the functions and network stability of its financial institution.
One of the benefits of obtaining your POS machine from banks is that most of them will offer it for free if you're one of their loyal customers with good credibility and a high account balance.
What can I add to my POS business?
Most times in Nigeria, a business can be slow due to some factors like intense rain, competition or customer dissatisfaction which may lead to low sales and low-profit margin. In order to keep up with these internal and external factors, it is advisable to include some other types of accessories which can be phone accessories and phones.
Starting a POS business in Nigeria doesn't mean you'll focus on that alone, market demand in Nigeria fluctuates so you have to diversify your sales strategies and products. You can add any other product to your POS business provided it has demand in your current location. This would also draw in more customers who might be interested in making a POS transaction.
How to calculate profit in the POS business?
Pos business requires a daily account of transactions to track profitability and maintenance of capital.
Failure to adequately follow up and monitor your business finance might leave you in losses you didn't plan for. In our POSbusiness plan in Nigeria, we calculate the profit and loss and you can as well copy this process to calculate your profit once you start your own pos business in Nigeria.
How much do I need to start a POS business?
Unlike other business that requires ambiguous capital and huge equipment to successfully perform business functions, POS business in Nigeria only requires a POS machine, cash, POS paper, and an operating space or shop.
All materials and capital needed for this business are less than or equal to 100k. You might not need up to that if you're starting out without a shop. Pos business in Nigeria is one of the easiest businesses you'll ever start as a Nigerian entrepreneur because of its simplicity and profitability. You can start a POS business with 30k, 50k, or 100k depending on how huge your budgeted capital is.
Can i start pos business with 100,000?
As I earlier said, 100,000 is enough to start and operate a fully functional POS business. But in POS business the higher the capital, which is the cash, will reduce the rate at which you visit the ATM to withdraw cash. Starting with little capital will increase the rate at which you visit the ATM to withdraw cash, and it can limit you in making some transactions higher than your capital.
Which bank is best for POS business?
In Nigeria due to network issues, it is hard to identify the best bank, there is no bank without issues, so there is no best bank. The closest thing you can get to your definition of the best bank for POS business is a bank that has less network failure, low charges, great customer support and versatility in functions and services. Some of these banks are:
Some people have mixed feelings about the above-listed banks. The best thing to do is to use the one that best suits your banking needs. You can also try kuda, palmpay and opay, if you're not satisfied with these banks.
Conclusion
The Nigerian economy is populated with lots of goldmine opportunities which are hidden in problems and market demands, and the POS business in Nigeria is one of them. Its simplicity and profitability have made it one of the lucrative and easiest business models any smart entrepreneur can venture into.
As easy as this business is, it contains risks that can make you lose all your investment in one day, which is why we've included a fraud education in our business plan, so as to educate you on the latest tricks used to tackle fraud. Our business plan also contains contacts of accredited agents who work directly with POS companies so you can fast track the process of acquiring your POS machine.
Get your POS business plan in Nigeria from us NaijaCEO today and start printing money on a daily basis. Good luck and Godspeed on your newfound business venture.