The cost of starting a bakery business in Nigeria is an ever-changing factor because of the inconsistency of the value of the naira against other foreign currency, in this article titled Complete Cost Of Starting a Bakery in Nigeria you'll find the exact cost of all materials needed to start a bakery business in Nigeria.
Cost Of Starting A Bakery Business In Nigeria
Starting a bakery business in Nigeria will need at least ₦400,000 to ₦800,000 for a medium-sized bakery including baking materials and equipment and as high as ₦5 million – 10,000,000, for a large scale baking factory.
This is totally dependent on the size and the type of bakery you're setting up. It is really difficult to say an exact estimate of the amount you'll spend when setting up your bakery because of the ever-changing cost of equipment and materials.
In the past, some people started their bakery business in Nigeria with ₦800,000 to ₦100,000,000 but due to the high cost of bakery materials and equipment, So it's advisable to have between ₦1,000, 000 – ₦5,000,000 in raw cash before you start.
Cost of Bakery equipment in Nigeria
Deck Oven (1 pack) costs ₦900,000 – ₦1,000,000
Dough Mixer (1 sack) costs ₦1,200,000 – ₦1,300,000
Dough Mixer (25kg) costs ₦450,000 – ₦500,000
Tabletop Slicer costs ₦250,000 – ₦300,000
From the above analysis, I think I've been able to answer your question about "cost of starting a bakery business in Nigeria because these are basically some of the places where a majority of your expenses will be spent on.
Now we know the complete estimated cost of starting a bakery business in Nigeria, let's look at how to start a bakery business in Nigeria.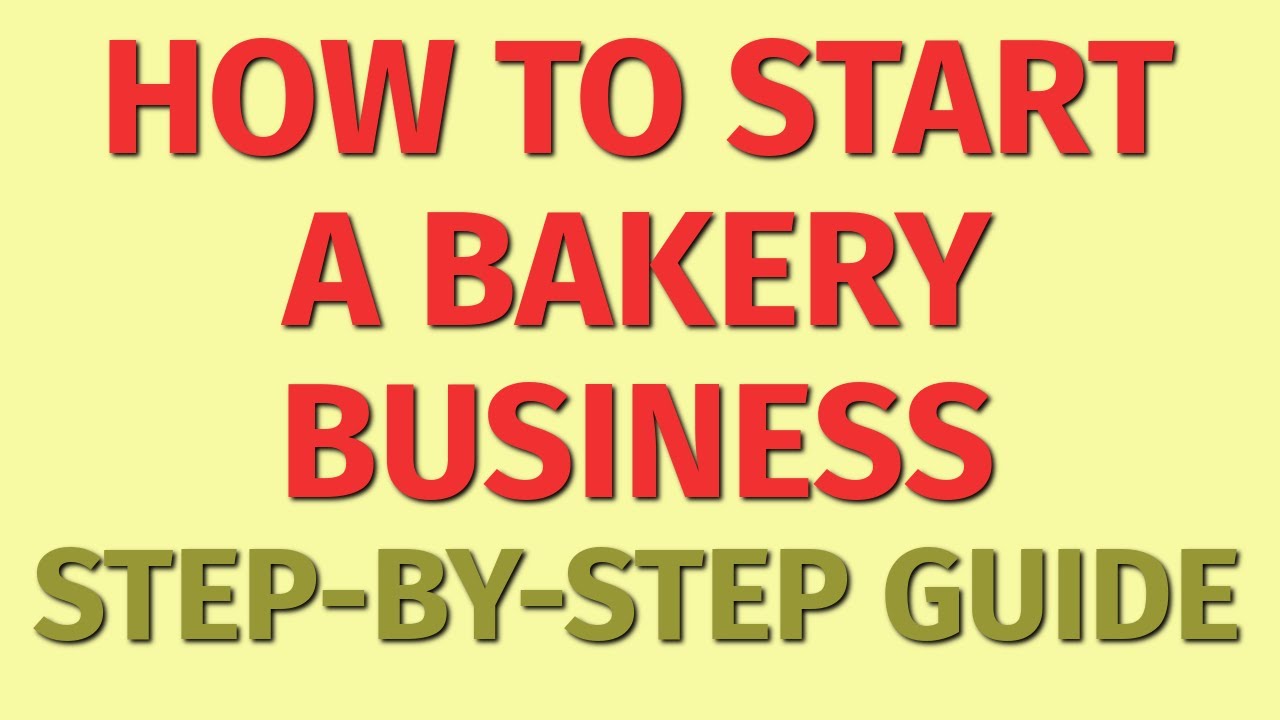 According to research, 200 million loaves of bread are consumed in Nigeria every day. This is a high business opportunity for smart entrepreneurs who want to make some millions from the Bread business.
Also, other pastries like sausage, meat pie and fish pie are common fast food which is the cheapest and quickest food any time of the day. It is one of the most widely consumed foods in the world, cutting across all continents, different peoples, ethnic and religious groups. So if you want to start up a bakery business in Nigeria I'd say you made the right choice
Types Of Bakery Business In Nigeria
Bakery business is a lucrative business, all over the world and in this part of the world, it's also a broad business that consists of any food that goes through the process of baking. Depending on the size of the bakery business in Nigeria you want to start there are different types of the bakery which are:
Traditional Bakery business in Nigeria
Specialty Bakery business in Nigeria
Pastry Shops bakery business in Nigeria
Food Trucks/Van bakery business in Nigeria
Home Bakeries bakery business in Nigeria
Café bakery business in Nigeria
Traditional bakery business in Nigeria
These types of bakery specialize in the baking of biscuits, bread, etc. For the bakery business in Nigeria, bread is quick food for most families. Starting this type of factory alone can make you millions of Naira in Nigeria. You can make different varieties and flavours of bread; like coconut, butter, chocolate, wheat bread. There's no limit to the level of creativity you can put into the baking of bread industry in Nigeria.
Also, you can make different types of cookies and treats for kids which will sell because kids and adults love cookies. You can be successful with a traditional bakery business in Nigeria if only you can bring out your creativity and show it to the world.
Specialty Bakery business in Nigeria
These are advanced type of bakery business in Nigeria that focuses on a particular type of baked food. An example of such is cake bakeries. There's hardly a day Nigerians don't celebrate birthdays and celebrating with a cake is the norm. And, there's no weekend in Nigeria without a party or celebration going on with a cake.
Over time, we've come to discover that cake symbolizes celebration and most people would want to get a cake for their events to make it memorable. This is a very good niche to work on with a ready-made market hungry for what we want to offer. Hence, this is a great opportunity to begin your bakery business in Nigeria if you are low on capital, all you'll need is to learn the skills and gain experience in order to succeed in this field.
Pastry Shops bakery business in Nigeria
Nigerians love snacks a lot and lots of Nigerians are looking for different types of snacks they can quickly grab in the afternoon. A delicious snack paired with a cold drink is very important to an average Nigerian.
Pastry shops only specialize in baking different types of snacks; meat pie, egg roll, chicken pie, puff puff, doughnut, sausage roll, etc. With little capital, you can rent a brick and mortar shop and set your business up. Although you'll have to learn some culinary skills before you start.
Food Trucks/Van bakery business in Nigeria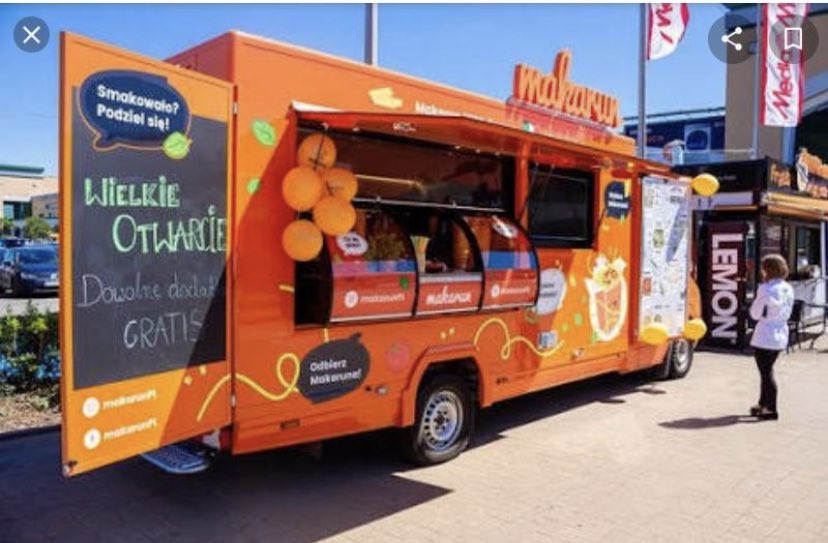 This is a mobile shop which is similar to pastry shops, You might have come across a bakery van at some point along the road. So, rather than getting a brick and mortar store, you can rent or buy a van to sell different types of baked food such as bread, cakes, etc.
This type of bakery is lucrative and adventurous because you are not stuck at a particular location. You can always drive your van to any location where you can find your target market to sell to.
Home Bakery business in Nigeria
This is another model of baking that is gradually gaining ground in the baking industry. In this era where every business is going online, you can carry out all baking procedures at home and showcase them online for sale.
This is a cheap way to start a bakery business in Nigeria because you don't need to spend too much on the business structure. The only thing you will need is to purchase the needed ingredients to bake your delicacies.
Cafe bakery business in Nigeria
This bakery offers more than just baked food because they go a little further to add coffee and tea to their delicacies. Normally, a bakery cafe offers bread and other pastries paired with coffee and tea. In this kind of bakery, there is a dining table and chairs where people can sit to have their meals comfortably.
How To Get A Bakery Business Plan In Nigeria
Starting a bakery business in Nigeria requires a lot of planning and analysis, some of the things to look out for while creating a bakery business plan in Nigeria are:
1. Executive Summary
2. Description of Problem and Solution
2.2 Vision
2.3 Mission
2.4 Value Proposition
2.5 Business Objectives
2.6 Critical Success Factor
2.7 Current Status of Business
2.8 Legal Requirement
2.9 Contribution to Local and National Economy
2.10 Contribution to SDG

3. SWOT Analysis

4. Market Analysis

5. Competitive Analysis & Risk Analysis

6. Marketing Plan
5.1 Description of Product (S) or Service (S)
5.1 Potential challenges in the business industry
6.2 The Opportunity
6.3 Target Market
6.4 Marketing and Sale Strategy

7. Production Plan/Operational Plan
7.1 Description of the Location/Factory
7.2 Raw Materials/consumables
7.3 Production Equipment/Capital Expenses
7.4 Equipment/Depreciation Table
7.5 Pricing strategy
7.6 Record/Stock Control Process
7.7 Pre-operating Activities and Expenses

8. Organization Structure and Responsibilities
81 Salary Schedule

9. Financial Plan
9.1 Start-Up Capital Estimation (Expansion Capital Estimation)
9.2 Loan Details
9.3 Business Risk and Mitigating Factor
9.4 Financial Projections
9.5 Sales Forecast And Sales Assumption
9.6 Income Statement (P&L) Account

10. Conclusion
All of these are already covered in our business plan that including the cost of starting a bakery business in Nigeria for large, medium and small scale businesses. We also give you direct sources where to find equipment and materials you'll need to start up.
Never start any business without a business plan, there's no such thing as guesswork in business so do your research, get a plan from us and get to work. Please note we are committed to your success and the achievement of your dreams.
Now you don't need to stress yourself when it comes to creating your bakery business plan in Nigeria,
You can reach out to us at NaijaCEO to get a comprehensive bakery business plan in Nigeria, Price is Just 10,000
We have done the bakery research for you all you have to do is just make one or two changes to the name of the bakery business in Nigeria and you are good to go.
Worker's Training
In the baking business experience is everything and I repeat everything! When you are running a bakery business in Nigeria either a factory or a small bakery you'll need to educate your workers on how to bake, baking hygiene and the do's and don'ts of baking
The size of your bakery will determine the number of staff you'll train. If you are running a standard bakery, for instance, you will need to employ a front-end personnel that will accept orders from customers, then two or more persons that have formal training and baking experience to oversee the baking activity.
Before you start any business, you need to have extensive knowledge and skill in the business in order to survive, the same analogy applies to a bakery business in Nigeria. To develop baking skills you will need extensive training in culinary and food processing. You could either do this by learning from another bakery; so as to learn all the skills and gain experience of baking from a professional baker.
Or you could search for professional teachers or some sort of high-class baking school for your training. Your success in this business solely depends on your depth of knowledge and expertise in culinary, baking and food processing.
Location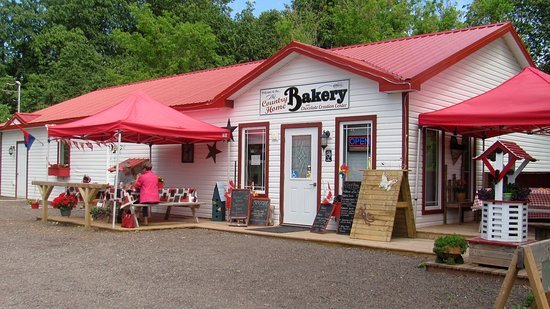 The kind of space or location you'll need will largely depend on the model of bakery you want to start. For example, if you are starting a van bakery, you'll need to buy or rent a van and hire a driver for it.
Or if you are starting a home bakery, which is one of the best ways to start, you won't need a large space other than your home kitchen. The online space and Logistics Company will help to move your product to your customers while you focus on what you do best.
While, if you are starting a traditional bakery or pastry shop, you will need a large space to contain all the equipment and materials needed for work. You can either Rent a property and get the necessary lease agreement signed or you buy one, whichever works for you is fine.
Before signing and concluding your lease agreement read through it carefully or get the service of a lawyer to ensure that whatever you are signing does not affect your business in the future.
For more exposure choose a location that brings you closer to your target market. A busy residential area is not a bad idea for a start.
Bakery Equipments In Nigeria And Materials Needed To Start Bakery In Nigeria
No matter the size of the bakery business in Nigeria you want to start, there are some things you need to put in place. Standard traditional bakery businesses in Nigeria should have the following in place before starting a business.
Mixers
Oven
Dough proofer
Bakeware
Refrigerator
Wood Top Work Table
Proof boxes
Racks and baking sheets
Sinks
Flour Sifters
Trays
Bakery Risk Management In Nigeria
Every business has its own risk and shortcomings but there is always a solution to any problem that may arise while you grow in the bakery business in Nigeria. Some of the common issues are:
1. People Are More Health Conscious than ever before
As a result of lots of medical issues associated with what people take in, in the 21 century, We entered an era where consumers are becoming more health-conscious, and many are looking for more gluten-free, low carbohydrate, whole grain, and organic foods which will help them become more healthy, most times these are prescription from their doctors so they stick to this type of diet.
Many are replacing baked goods with nuts, yoghurt, and fruit bars. So, as you start your bakery business in Nigeria you should factor these into your plan. You can create a section for healthy baked foods for health-conscious people or those watching their weight, you can also pair up your baked goods with nuts, natural fruit drinks and many other nutritious foods to boost sales.
2. Profit Margin can be Low
Another threat to bakery businesses is that the profit margins are sometimes quite little. When you consider the labour and materials costs of running a bakery business, there is a 60% possibility that your profit margins on some products daily could be under 5%.
3. Cost of Ingredients Is High
Baking ingredients and the cost of maintenance are very high and you've got to purchase these ingredients before any baked foods can be made. Meanwhile, there are no promises that you'll sell all of your baked goods every day, but after studying your market you then produce to suit your target audience. This is why intense marketing is a necessity in the baking business in Nigerian.
Miscellaneous
Bakery Business Marketing In Nigeria
Marketing is the lifeline of any business and in bakery business in Nigeria requires an effective strategy in penetration our set market.
The sole aim of every business is to grow and continue being profitable for a long time. There is a necessity for a good marketing plan, if you want your bakery business In Nigeria to be discovered by prospective customers and investors. Both new and old businesses need a solid marketing plan to survive through the hash market competition.
While creating your business plan, you must have done your market research thoroughly and this should serve as a guide for you to follow through. You can also get marketing agencies who will help you advertise your business to your target market and gain more visibility.
You can also skip this if you cannot afford a marketing agency, you can also get your prospective customers through these various channels.
Word of mouth marketing
Social media advertising
Sharing of flyers, handbills, and posters
Pay-per-click marketing
Email marketing
Website
Referral/affiliate programs
Reviews/testimonials collation
Get listed on relevant directories
TV stations advertising
Radio advertising
Bakery Business Registration In Nigeria
The first step to starting your bakery business in Nigeria is to get it registered with CAC. Sometimes, unregistered bakery businesses always find it difficult to build trust and recognition with prospective customers. With as low as N30,000, you can get your bakery business registered with CAC in Nigeria.
Registration can be done by you or pay an expert to do all the legal paperwork for you. We can also help you with that so as to reduce your workload no matter your location, your business will be registered and the papers will be delivered to you.
After registering your company with CAC the Next thing you have to do is to register with the Association of Nigerian Bakers; contact a lawyer to process all the requirements and paperwork needed for you to obtain a license from NAFDAC so that your potential customers can know that your product is safe for consumption because bakery business is likened to fast food business.
Bakery Business In Nigeria Conclusion
Lastly, it is no hidden fact that the bakery business in Nigeria is one of the lucrative businesses that can make any smart entrepreneur a millionaire if they start. It's no brainier that the demand for bread and baked products will always be on the rise, and so will the need for bakeries too. If you are really interested in starting a bakery business in Nigeria, the best time to start is now, so get to work!
Also note that when buying raw materials and equipment, you should buy directly from the manufacturer or from a registered agent or distributors who sell in bulk. This way you can have access to larger quality and quantities of goods at very low prices. Good luck as you start your new bakery business.