How to start a Profitable logistics business in Nigeria:

Starting a new business in Nigeria is one of the daunting things you'll ever do as an entrepreneur in Nigeria. Mobility has always been a part of human existence and where ever you find people there is 100% assurance that they will move from one place to another because that's one of the fundamental characteristics of a living thing which we are of cause.
So with this understanding, you now know that the transportation and logistics businesses in Nigeria are a critical part of human existence. But what then is transportation; transportation is the movement of goods, people, and services from the point of production to the final or semifinal consumer through a channel that keeps the goods, people and services in good shape and gets to the customer as quickly as possible, while logistics, on the other hand, consist on the movement of goods only from a point of sale which could be either the manufacturer or the wholesale to the prospective customer on time.
Also Profitable Logistics business in Nigeria involves procurement, distribution, inventory, maintenance, movement of personnel materials and information to achieve organizational goals. It involves getting products and services from a supplier or manufacturer and delivering them to the customer as quickly as possible.
So in order to start a profitable logistics business in Nigeria, there are some steps you have to follow and some things you have to know so you'll fully understand the business you are about to start.
Types Of Logistics Business In Nigeria
Ship logistics
Airplane logistics
Drone logistics
Car/bus logistics
Bike logistics
Ship Logistics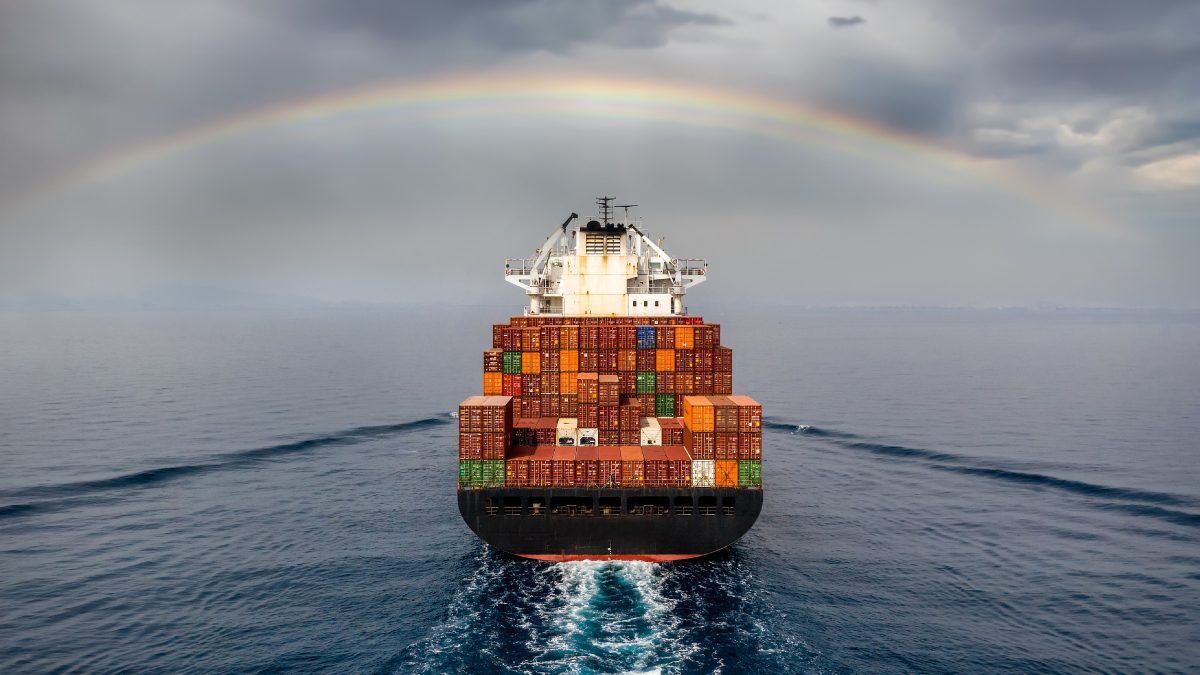 This type of Profitable logistics business Opportunity in Nigeria, it involves the movement of large containers of goods that are transported from one country and another, it is usually used for bulky goods with a lot of weight. It also involves large capital and equipment amounting to Multi Millions of naira.
This business model is mostly carried out by multimillion companies but there is a little loophole where few entrepreneurs can partner and leverage on these large companies and also run the same business model.
Although you may have to register your company in multiple countries in order to run this type of logistics business. But you can also start other little logistics business that doesn't require you going out of your primary country.
Airplane Logistics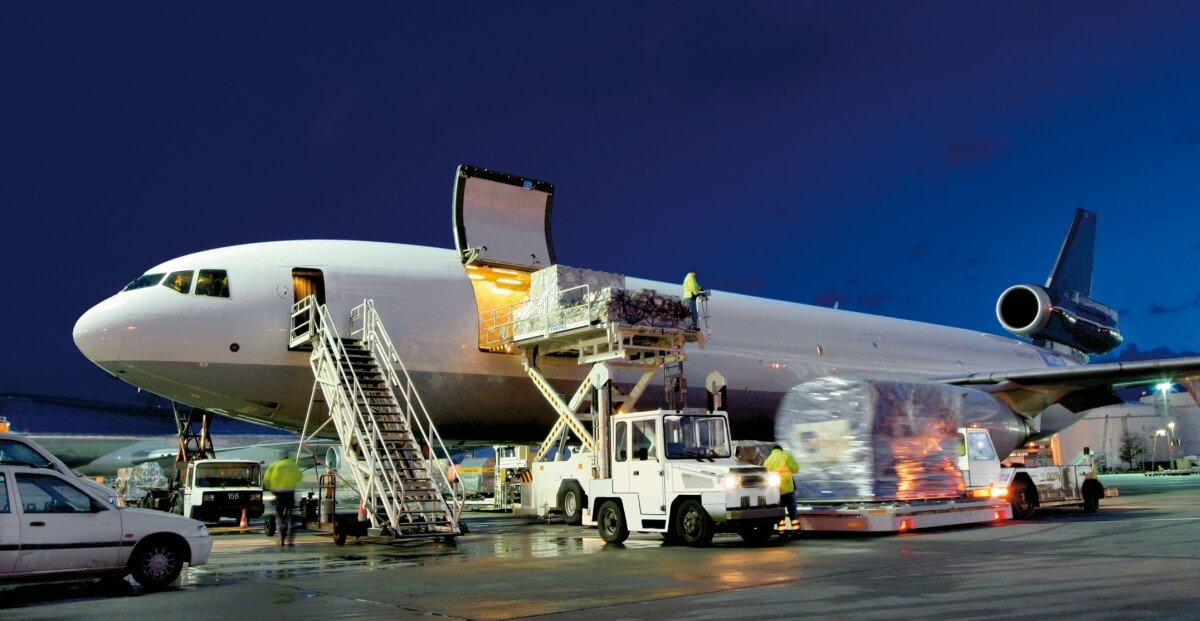 Drone Logistics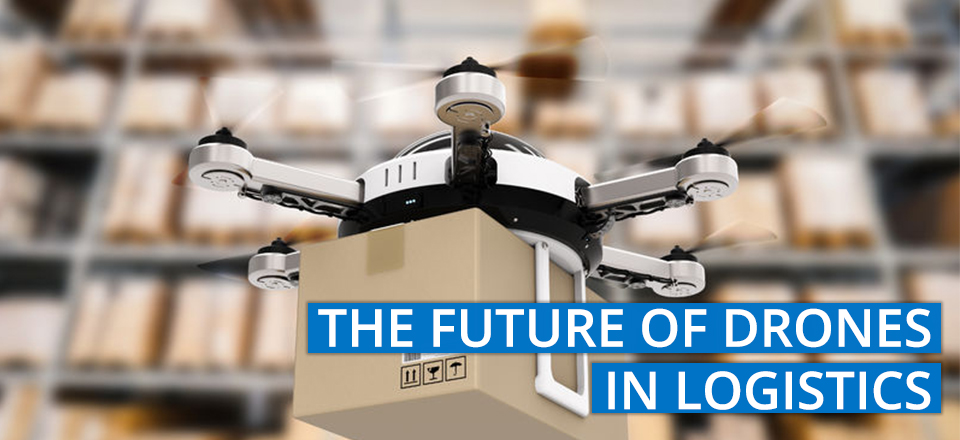 Car, Bus And Truck Logistics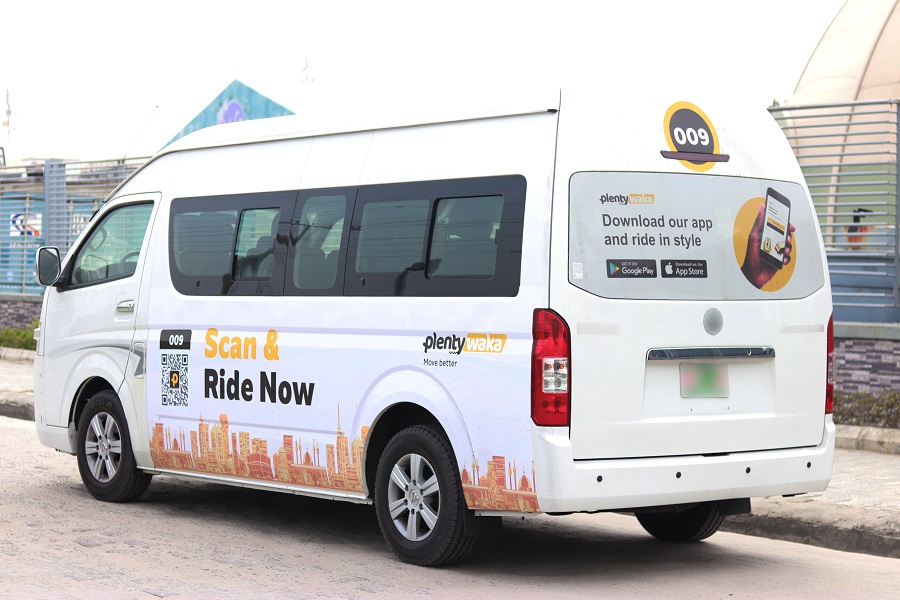 Bike Logistics Business In Nigeria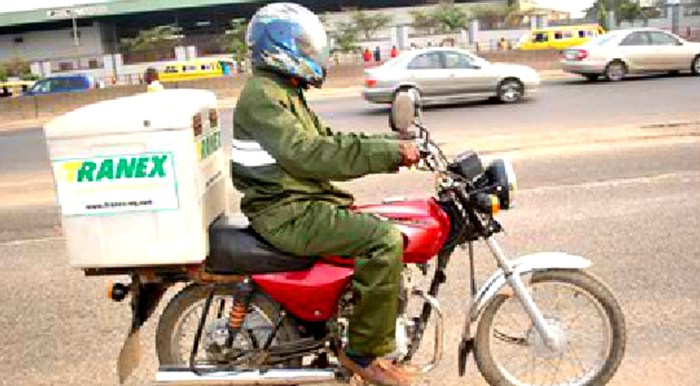 Bike Logistics business in Nigeria is a competitive, domestic restricted mode of transportation and logistics business in Nigeria which is faster than car/bus logistics. It is the most practised type of logistics business in Nigeria and all over the world because of its ability to cut through traffic jams. Most Nigerian states and regions are already populated with bike riders so it is very easy to start a bike logistics business in Nigeria at any state, all you have to do is employ credible riders who will work diligently and profitably for you in terms of on-time delivery and goods safety which is Paramount to logistics business in Nigeria.
Over the years there has been a rise in Nigerians online activities with Nigeria being one of the top countries with a high rate of internet data usage, this is because most Nigerians now conduct their business online and as result, they would also need a medium by which they move the product to their prospective customers, and that's where you come in, you may not necessarily employ bike riders but you can also leverage on other big logistics business in Nigeria.
Most suppliers care less about the means by which goods are delivered all they want is for their goods to be delivered to their customers so you can leverage on other bike logistics businesses in Nigeria to start first and test the market.
Profitable Logistics Business Plan In Nigeria
Now we know the type of logistics business in Nigeria we want to start the next thing is to map out our plan which will cover every aspect of our business. A business plan has to be achievable, expandable, and flexible and also meet organizational goals in time. Lucky for you we've already prepared a business plan that covers how to start a logistics business in Nigeria and scale it to the next level. Some of the things included in our business plan for the Bike logistics business in Nigeria are:
Executive Summary
Description Of Problem And Solution
Vision
Mission
Value Proposition
Business Objectives
Critical Success Factor
Current Status of Business
Legal Requirement
Contribution to Local and National Economy
Contribution to SDG
SWOT Analysis
Market Analysis
Competitive Analysis & Risk Analysis
Marketing Plan
Description of Product (S) or Service (S)
Potential challenges in the business industry
The Opportunity
Target Market
Marketing and Sale Strategy
Production Plan/Operational Plan
Description of the Location/Factory
Raw Materials/consumables
Production Equipment/Capital Expenses
Equipment/Depreciation Table
Pricing strategy
Record/Stock Control Process
Pre-operating Activities and Expenses
Organization Structure and Responsibilities
Financial Plan
Start Up Capital Estimation (Expansion Capital Estimation)
Loan Details
Business Risk and Mitigating Factor
Financial Projections
Sales Forecast And Sales Assumption
Income Statement (P&L) Account
Logistic Business Registration In Nigeria
Depending on the scale of the logistics business in Nigeria you want to start, you may need to register your business with CAC so as to make your business legal and stand right before the Nigerian government, failure to do so may lead to business interruption or closure. With as little as 30,000 – 70,000 naira you can register your business yourself but you don't want to go through the stress we can do all the paperwork for you while you focus on more important things.

After you've conducted extensive market research on how to start a logistics business in Nigeria the next step is to register your logistics business in Nigeria as a legal entity because you will be needing those legal documents to present to the authorities when they come knocking, also you still have to do little state registration depending on the state you're conducting your business because every state in Nigeria has its own regulations and tax.

Logistics Business In Nigeria Advertising And Marketing
No business can survive without marketing, marketing on the other hand is the core part of any logistics business in Nigeria, meaning the stronger your marketing the better your profit margin, visibility and market share.
Since you are going into a crowded space the best option is online marking which is cheaper than the conventional radio and TV advertisement, you can even start your logistics business in Nigeria visibility for free by creating a page for your logistics business in Nigeria and reaching out to suppliers online to persuade them to give your logistics business in Nigeria a trial which can sometimes be free or paid, this way you're letting them validate your deliverability rate and how swift you can deliver to their customers.
How To Set Up A Logistics Business In Nigeria Pricing System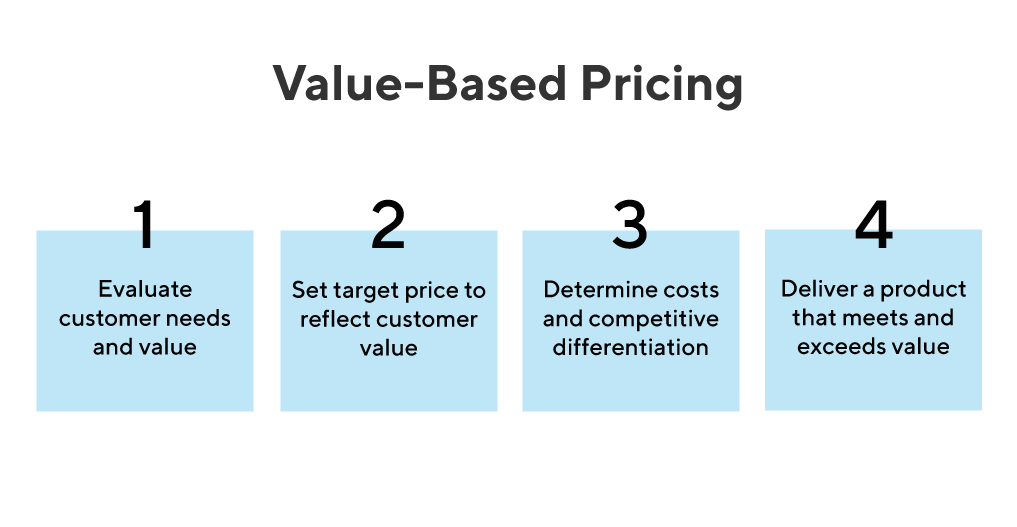 Logistics Business In Nigeria Drivers Onboarding/Management:
The success and failure of every profitable logistics business in Nigeria solely depend on the drivers so it's very Paramount to employ credible riders who will take your business seriously because any slip up may result in loss and a nose drive in profit margin.

To avoid any obstruction of business activities it's important to provide your drivers with all necessary equipment they will need while in Fields such as license, stickers and head melt. You also have to make sure your drivers are disciplined and at their best behaviour when they talk to your customers, you can also educate them on how important customers are "customers are king".
Profitable Logistics Business In Nigeria Conclusion
In conclusion logistics business in Nigeria is one of the fast-growing businesses in Nigeria as a result of the growing need for e-commerce which involves the need to move goods and services from one location to another, this includes the movement of little lightweight goods which are faster than when moving heavy products with cars and ships, because of the growing traffic jams in most cities in Nigeria, Bike logistics business is one of the best type of logistics business in Nigeria.
Basics Steps On How To Start A Bike Logistics Business In Nigeria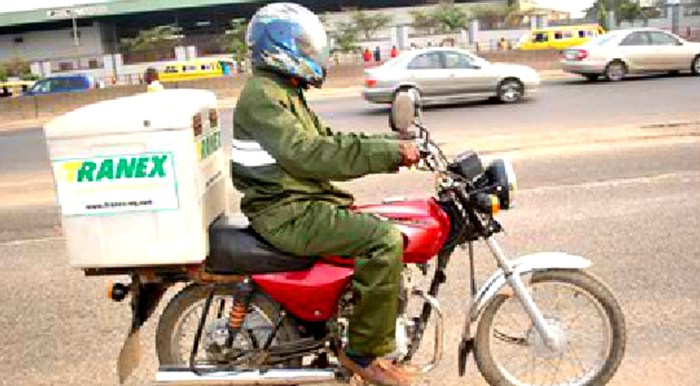 Starting a Bike logistics business in Nigeria is one of the smartest decision you'll ever make as an entrepreneur because there are lots of potential in the logistics business in Nigeria and also can help you archive your dream to become a millionaire. We have also prepared an intensive plan which includes all you'll need when starting a bike logistics business in Nigeria, order yours now and kick start your dream business. Here are some tips that will help you in your journey of starting a bike logistics business in Nigeria.
1. You need a very good and sound bike, car or a tricycle and also a trustworthy driver
2. Get all necessary licenses, registration documents and stickers (this will vary with the state you want to do business in).
3. Partner more with companies and fewer individuals. If you intended to partner with individuals, let your charges be moderate.
4. Never accept payment on delivery. It is a time killer and you will lose your money.
5. If you are employing a rider, monitor them properly and be strict when you need to be. Some can destroy your business and reputation (be careful).
6. Always remember that time is money (very important).
7. always under-promise and over-deliver.
8. Build a pricing system that will work for both companies and individuals seamlessly.
9. Segment your market and priories your first-class customers.
10. No familiarity or you'll end up working for free (business is business)
I know that We at NaijCEO.com have been able you answer all your questions on how to start a bike logistics business in Nigeria and you now know all it takes and requires to start this business in Nigeria. Good luck and godspeed on your new business.
Don't forget to reach out to us by clicking the Button Below to get your Logistics business plan in Nigeria