Background information business in Nigeria.
List of ultimate business ideas that work in Nigeria, Things needed to start them and competitors
Where to source capital for your business.
Background Information on how business works in Nigeria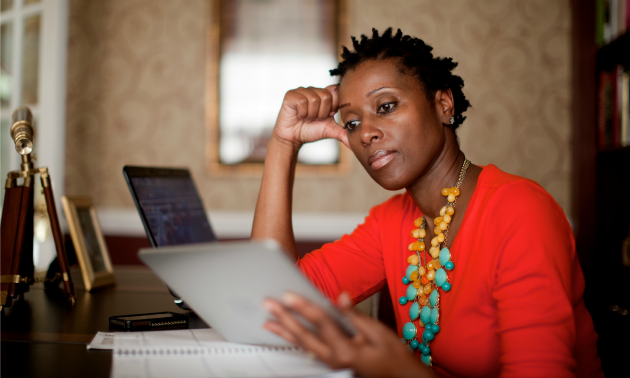 Nigeria is a nation of vibrant and resilient people, with a federal capital at Abuja.

The economy is reasonably open in Nigeria. With an estimated population of over 201 Million as seen at worldometers, which makes it a country with the largest population in Africa.

The key to running a successful business in Nigeria involves:
adaptability
flexibility
patience
The richest man in Nigeria once said: 
"To build a successful business, you must start small and dream big. In the journey of entrepreneurship, tenacity of purpose is supreme". — Aliko Dangote, Dangote group, Nigeria
List of Ultimate Small Scale Business Ideas in Nigeria 2019 and How to Start Them:
1. E commerce Business Idea: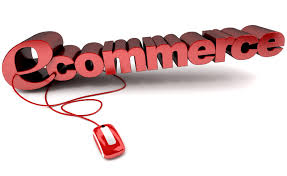 Many people think ecommerce is only buying and selling, Yes that's very correct but ecommerce as a business is very broad. It is a 13 Billion USD industry in Nigeria according to a report by leadership.ng
You will need to familiarize yourself with each type of Ecommerce business model Before you push your Ecommerce business idea in Nigeria:
Types of Ecommerce Business model
Drop Shipping
Wholesaling and Warehousing
Private Labeling and Manufacturing
White Labeling
Subscription Ecommerce
Now that you have seen the types of ecommerce business models, You will need to know the one currently working in Nigeria, easy to setup and reference of people using them to make millions
Ecommerce business model currently on rise in Nigeria
Dropshiping:
What is Dropshiping? and how can you get started: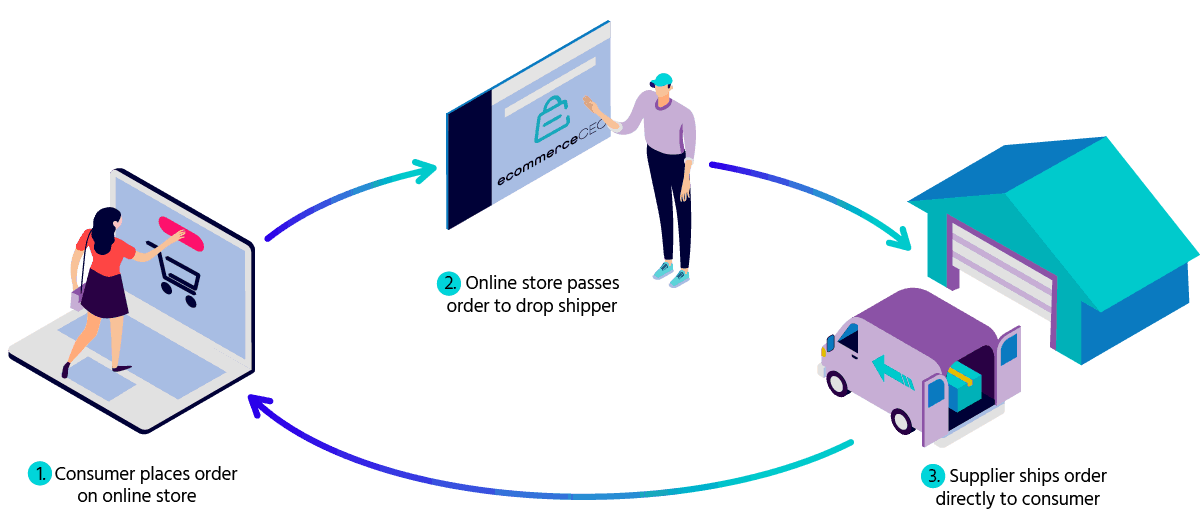 This is one of if not the simplest types of Ecommerce business model, You setup a store upfront without a product, you advertise for that product increasing the price.

An oder comes in for the product on your store, you send the oder for the product to your supplier, you take your own cut from the increased price, Your supplier then sends the product to the person that made the oder.
Things needed to start dropshiping
Online store eg: Shopify Store:

An Online shopify store


This is a customized online store, where you can Showcase and sell your dropshipping product, This website is works on a monthly subscription but offers free 14 days for you to run your store, This can actually get you started out in your dropshiping business idea journey
Social Media Handle: There is 95% chance that you reading this article either have a Facebook, Instagram, Twitter or Snapchat Account You are actually leaving out a huge amount of money on the table by not advertising and dropshiping a product from your social media handle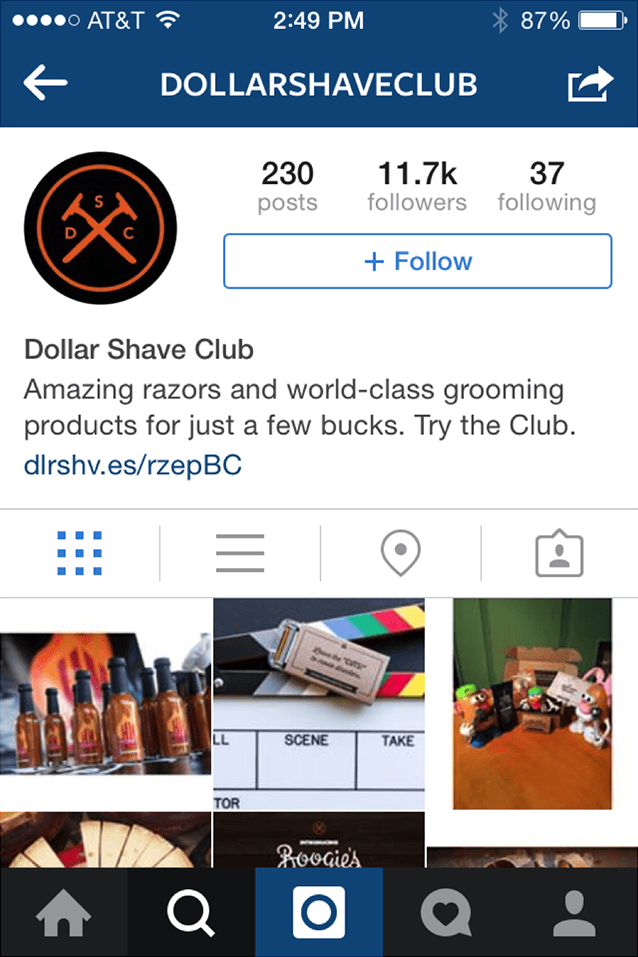 Nigerians making money from Dropshipping
Abdul Qawiyy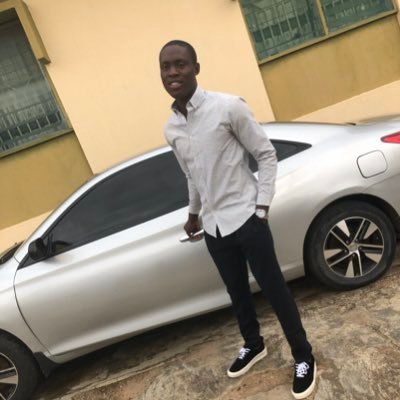 He is a 21 year old Nigerian Entrepreneur, Africa's Highest Paid Under 25 Consultant to 6 figure B2C brands. He makes millions of Naira from dropshipping, His dropshipping success made one of the best internet marketers in the world Tailopez reach out to Abdul Qawiyy to borrow his dropshiping Knowledge, If you dont know about Tailopez please clich here clich here to check out our beautiful review of Tailopez.
You can also reach out to Abdul Qawiyy on Twitter or join his Email list Where he educates thousands across the world on Dropshipping and and financial freedom.
2. Accounting Agency: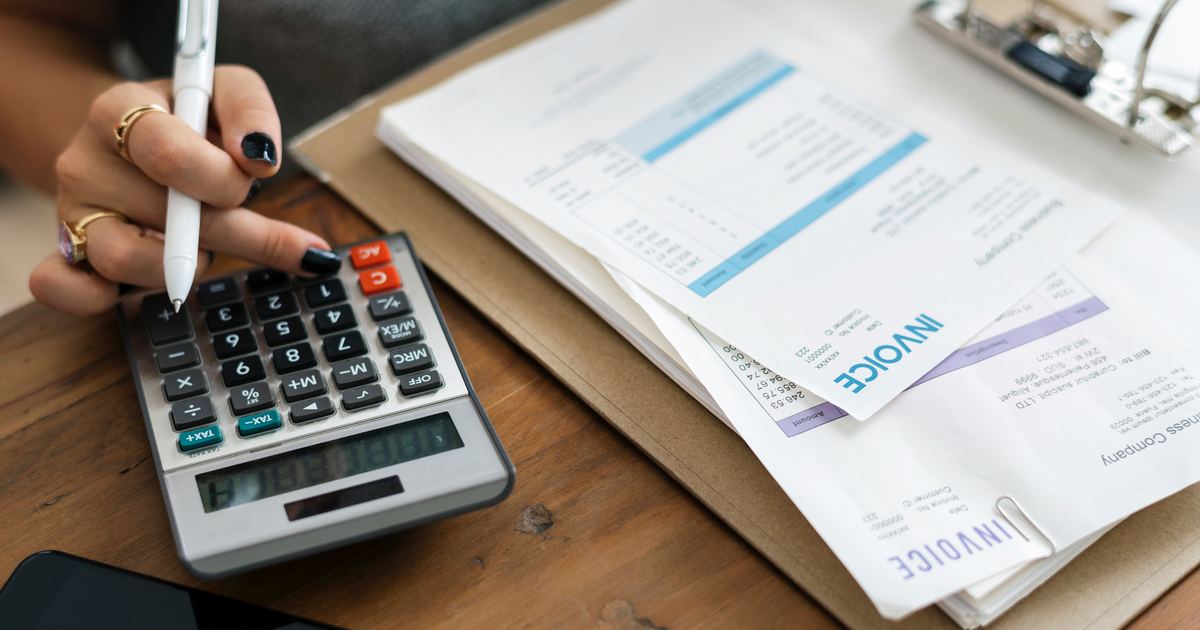 This particular business is quite untapped and has proven to be a viable business for anyone looking to handle the accounting of Small scale businesses in Nigeria. The accounting industry is worth Over $468 Billion Usd according to Alliotgroup.

According to a post by Premium times Nigeria has a staggering 37.07 million micro, small and medium-scale enterprises, MSMEs.
You can decide to niche down by just providing accounting services to a particular industry in Nigeria, Like the tech industry which is currently
fast rising in Nigeria.
Things needed to Start an accounting Agency in Nigeria
Basic Accounting Knowledge.
computer.
Telephone.
Printer.
copier.
account software (e.g., QuickBooks Pro).
Website etc.
Nigerian Entrepreneurs Conquering in this Niche:
Chioma Ifeanyi Eze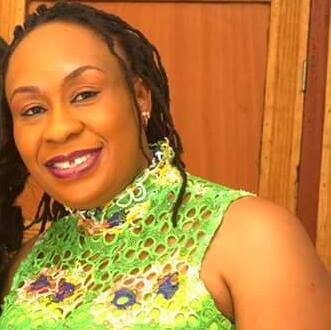 She is a great Lioness Entrepreneur from Nigeria, She runs an accounting firm called AccountingHUB, AccountingHub is one of the best accounting firms in Nigeria.
NaijaCEO recommends Accounting hub to anybody starting or running a smale scale business in Nigeria.
.
3. House Painting Agency: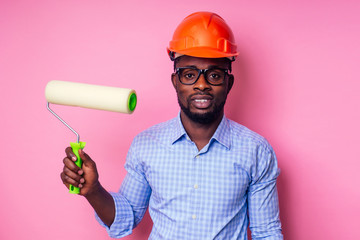 As of 5th February 2013, there were about 4.75 million houses in Nigeria and about 16 million house deficit, What does this mean? It means that more houses will be built in Nigeria as a whole.
This particular business idea is a gold mine if done properly. I can remember a personal experience where a housing engineer in Owerri approached me and asked me if I knew any painter that could do a painting job and I actually said no because I actually knew none.


This is a problem that needs a solution, You can decide to niche down and target only hotels.
Things needed to start this business idea
Mobile Device.
Website.
Paint supplier.
Painters.

Target should be:
Architect.
Landlords.
Agents. etc
Nigerian Entrepreneurs Conquering in this Niche
Yet to find any But this niche is a high growth niche.
4. Proffesional Blogging in Nigeria: 
Is blogging dead?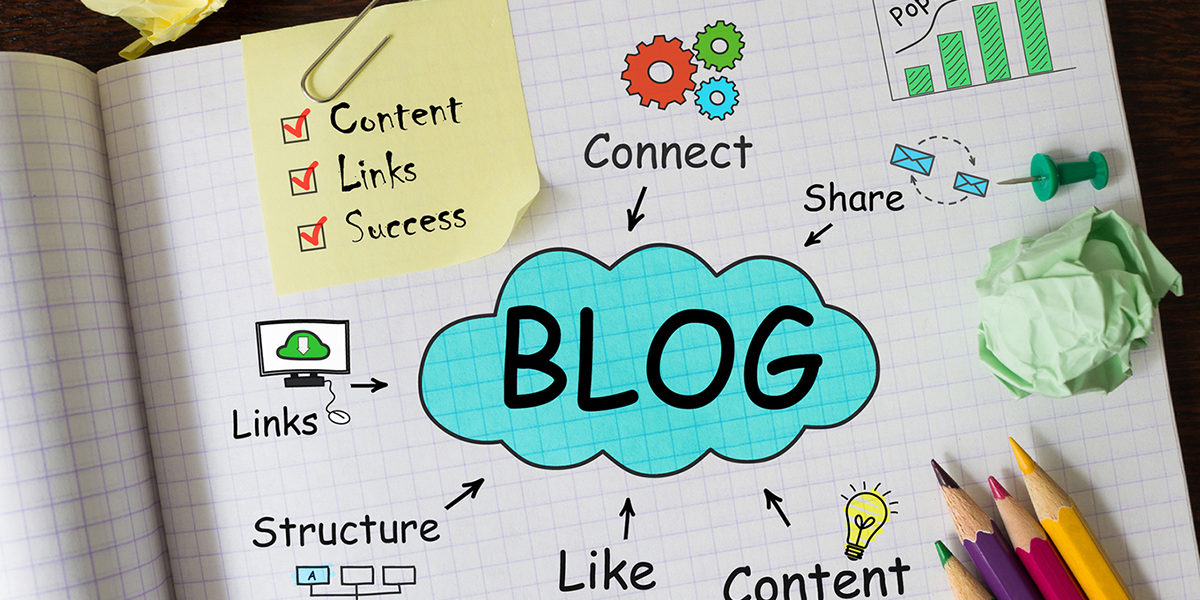 No blogging is not dead, you just have to use the modern-day strategy of blogging rather than using the old method of blogging. Which involves creating low quality contents and trying them on google
Why you should start a blog today:
I started naijaCEO to share my own ideas on business and marketing.
Things needed to start a blog
Domain name.
Hosting.
Logo.
Niche.
Nigerian Entrepreneurs Conquering in this Niche
Emmanuel Emenike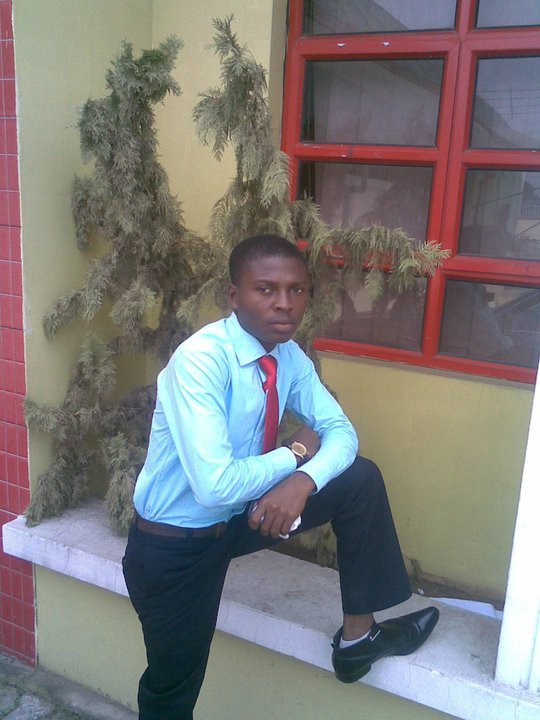 He is a young Nigerian Entrepreneur and blogger, Was recently recognized as one of the top 100 social media marketing influencer to follow in 2019. He currently earns about $1500 thousand USD fromk his blog entrepreneurbusinessblog you can read the beautiful story on how he started his blog here
.
You can also reach out to Emmanuel Emenike on Facebook.

PS: Emmanuel Emenike has a beautiful info product that can help you grow your blog from Zero to $700 hundred USD You can check it out here
5. Digital Photography Agency
Who does not love to take pictures? Definitely not me!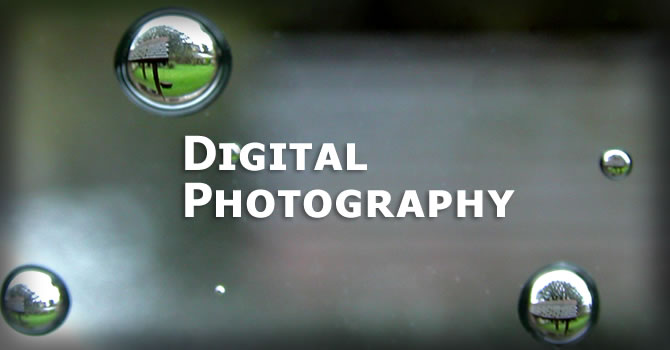 Digital photography is expected to witness rapid growth due to the growth of advanced social networking sites and photo sharing sites such as Instagram, Facebook, Pinterest, and tumbler.

The market is expected to reach an estimated USD 110.79 Billion by 2021.

According to Ogavenue , average cost for a professional photographer ranges from ₦ 150,000 – ₦ 400,000 in Nigeria.

You can start a photography business and niche down to covering only Tech events and business events, There is a very huge growing market in this niche, with the tech ecosystem rising in Nigeria
Things needed to start a Photography business
Smartphone
Digital camera
Social Media account
Niche
Nigerian Entrepreneurs Conquering in this Niche
Kelechi Amadi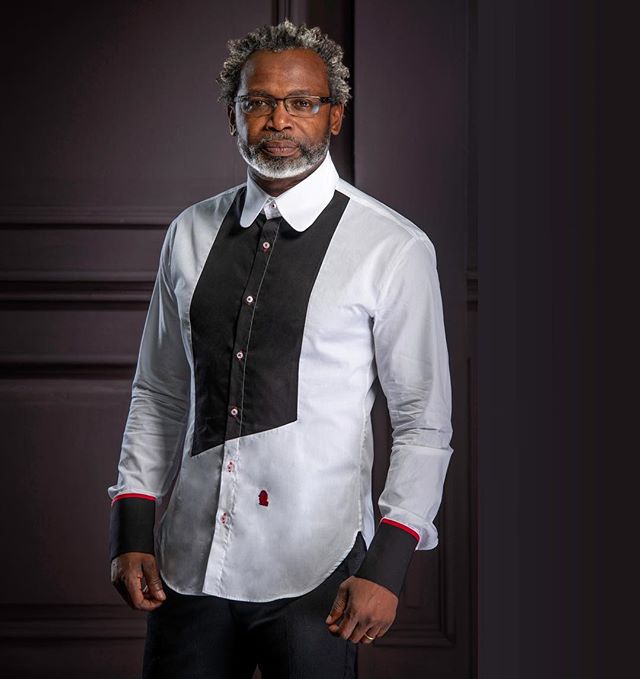 Kelechi Amadi Obi is a creative photographer in Lagos, Nigeria and the publisher of Style Mania magazine, He currently shoots advert campaign pictures for top Companies across africa.

He is one of the few entrepreneurs making the most out of the digital photography Niche
6. Affliate Marketing: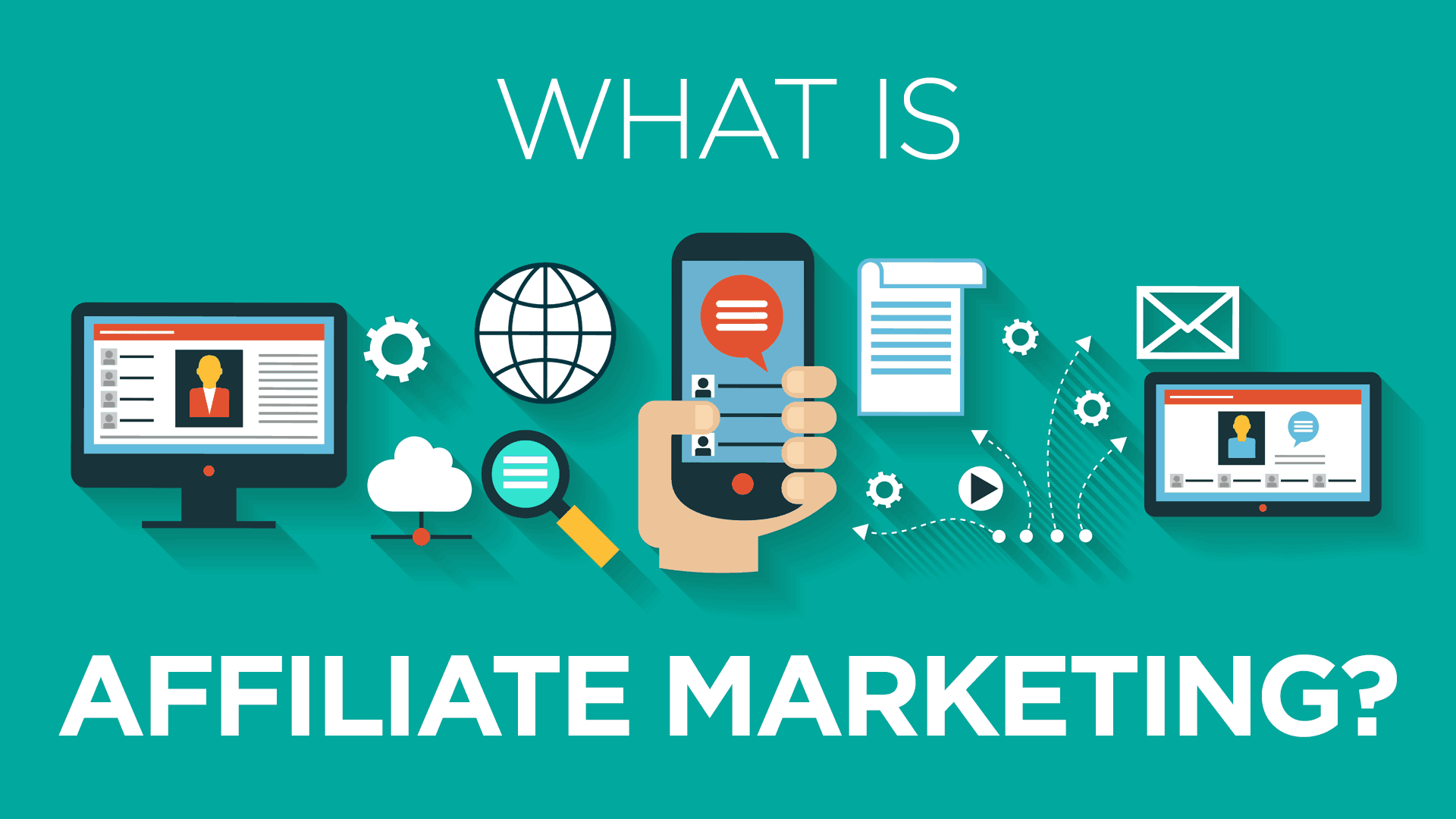 Affiliate marketing is a business that pays up on the long run.
With so many Saas ( Software as a service) company springing up you can decide to be an affiliate marketer for the product of these companies.
You earn a commission for every new customer that purchase these products. Affiliate marketing spending is bound to grow by 10% in the next few years and is currently Worth $12 billion.
Things needed to start an Affiliate marketing business
Smartphone or Laptop.
Social Media account.
Niche.
Nigerian Entrepreneurs Conquering in this Niche
Ope Banwo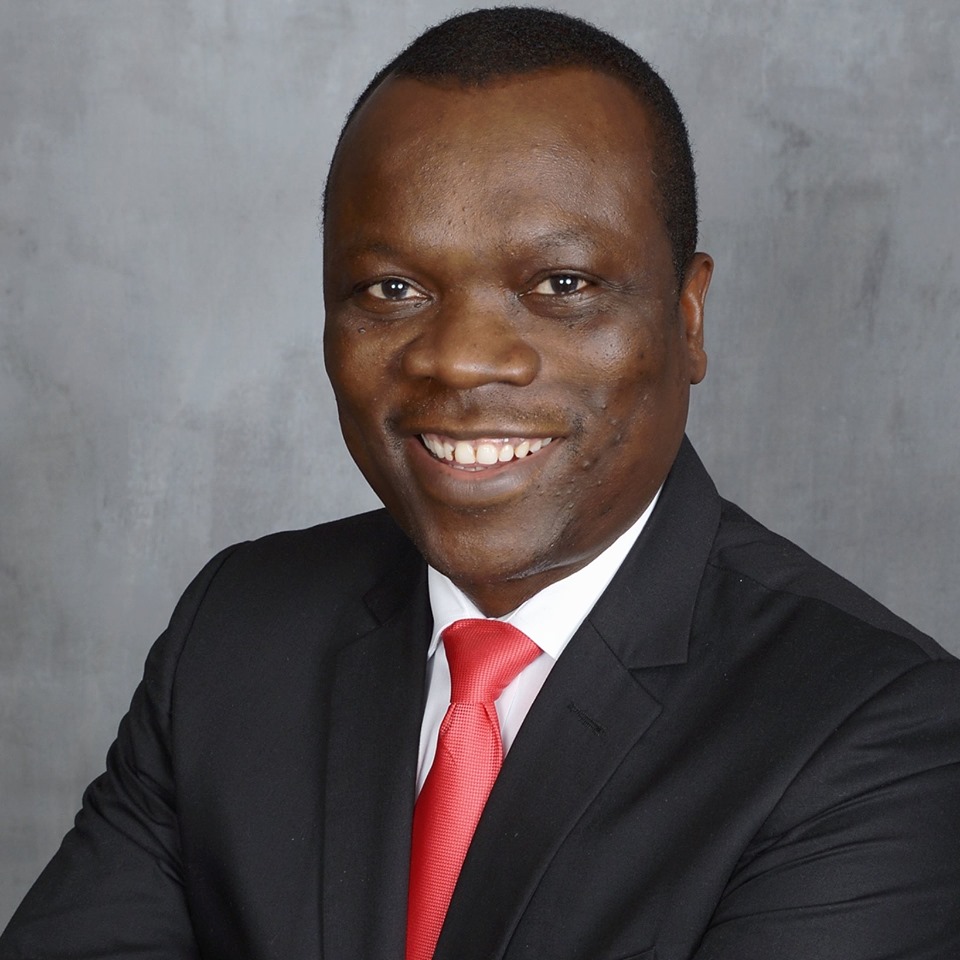 This man is a living Legend personally this man is someone i look upto and will dread for an opportunity to meet him, He is a reknonwed Affliate marketer, who has generated over USD 800 thousand doing online business and Affliate marketing, Currently Ope Banwo is helping Entrepreneurs maxmize the power of the internet to make money.
You can also reach out to Ope Banwo on Facebook
7. Copy-Writing Agency: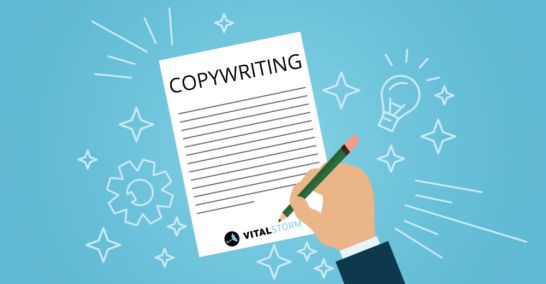 You don't have to be good to start this business all you have to do is learn how to be good at writing.
Nobody is born a perfect writer its just constant practice that makes one a bad-ass writer.
Content writing is something that can never die out.
As more small scale business keep springing up, Sales letter writing and copy-writing would be needed to convince and turn prospect customers of your business into buyers.
With companies spending more on advertising, You can start a copy-writing agency that writes sales letter for Tech startups or Particular Niche industry.
Things needed to start a copywriting agency:
Smartphone.
Social Media account.
Niche.
Nigerian Entrepreneurs Conquering in this Niche:
Nnamani Czar Anikulapo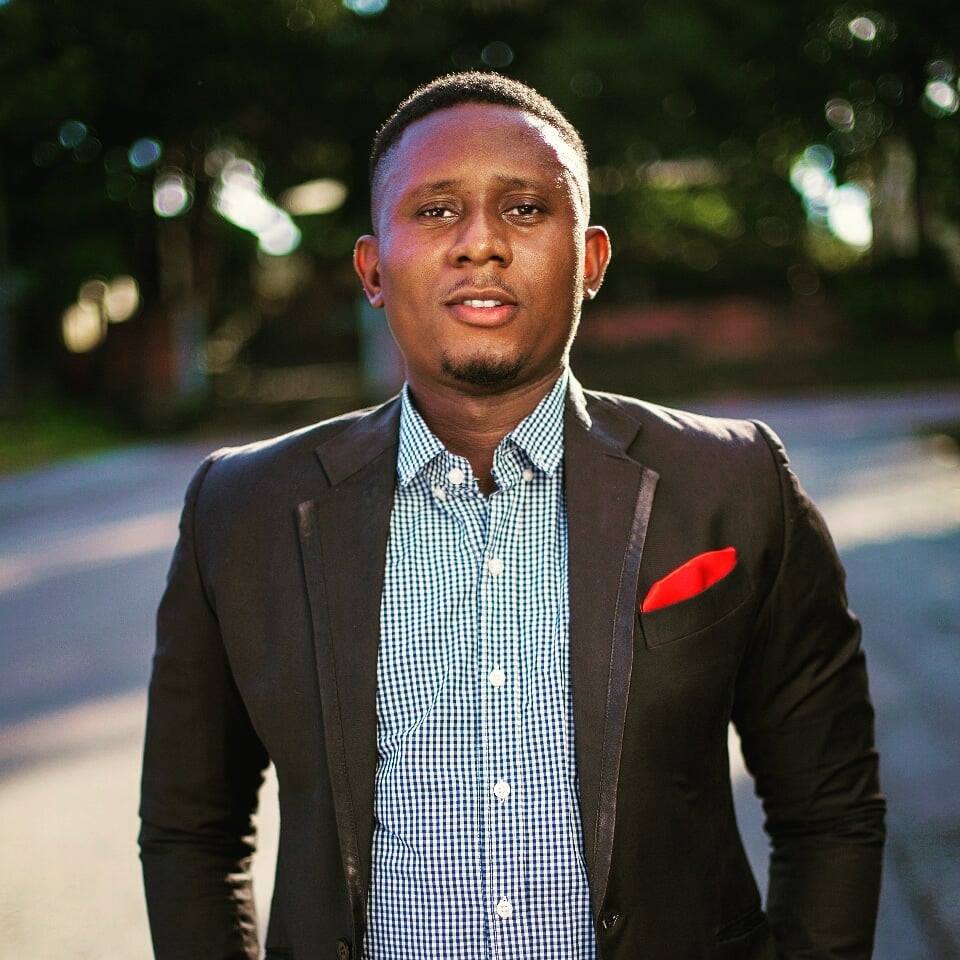 He is a Bad ass copywriter an internet marketer and a business man.
even the great Ronald Nzimora respects him.
He makes money crafting beautiful sales letter for businesses in Nigeria and across the world
You can also reach out to Nnamani Czar Anikulapo on Facebook
Victor Njimogu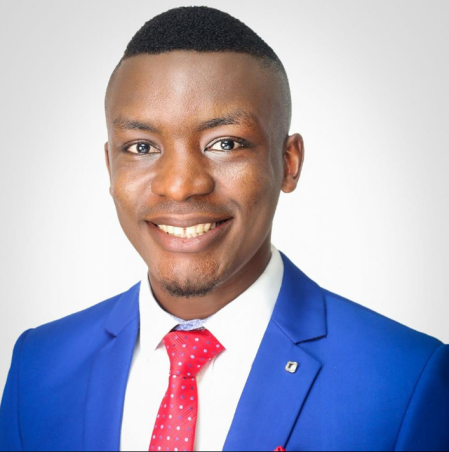 He is an Entrepreneur, A very Persuasive Copywriter and Business Leader.

His story was not always rosy.
He used to hawk N100 Izal on the streets of Lagos but currently he is one of the best copywriters in Nigeria.
You can  get in touch with Victor Njimogu on Facebook
Stanley Esdee-David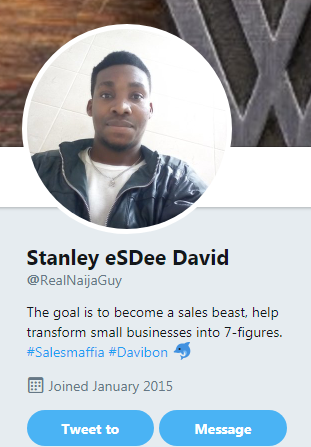 He is a Copywriter making a name for himself in the industry. 
He has lost a lot of money going from rich to broke and from broke to also rich.
Stanley is one of those action copywriters you woukd love to connect with.You can connect with Stanley Esdee-David on twitter.
8. Digital Marketing Consultant: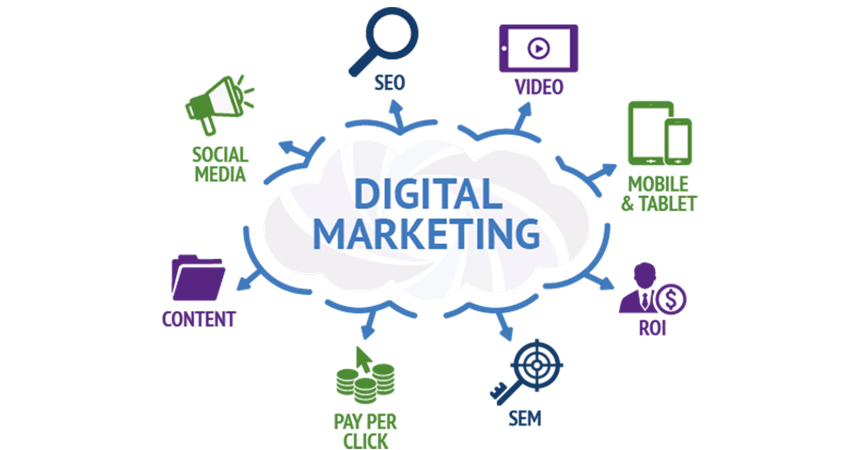 In this ever-evolving world, With everything going digital.
Small scale businesses are pivoting and looking for ways to reach their audience through digital media.
If you don't havean idea about can take a digital marketing, You can always take a course on google or visit digital marketing skill and enroll to their digital marketing program and get the chance to start offering digital marketing service to small scale business in Nigeria.
The market is still young in Nigeria and worth venturing into.
What you need to start a Digital marketing business in Nigeria
Knowledge of Seo
Knowledge of Social Media
Knowledge of Influencer marketing
Niche
Nigerian Entrepreneurs Conquering in this Niche
Wild Fusion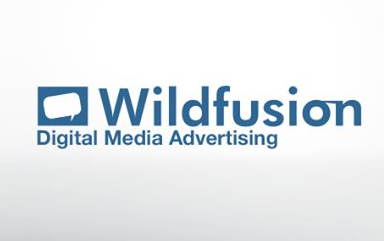 Wild Fusion is one of the leading Digital marketing agency in Nigeria. It was founded by Abasiama Idaresit. They are really cashing out huge in this industry, giving them a run for their money won't be a bad idea but you just have to have a good value proposition against there's. 
9. Influencer Marketing agency: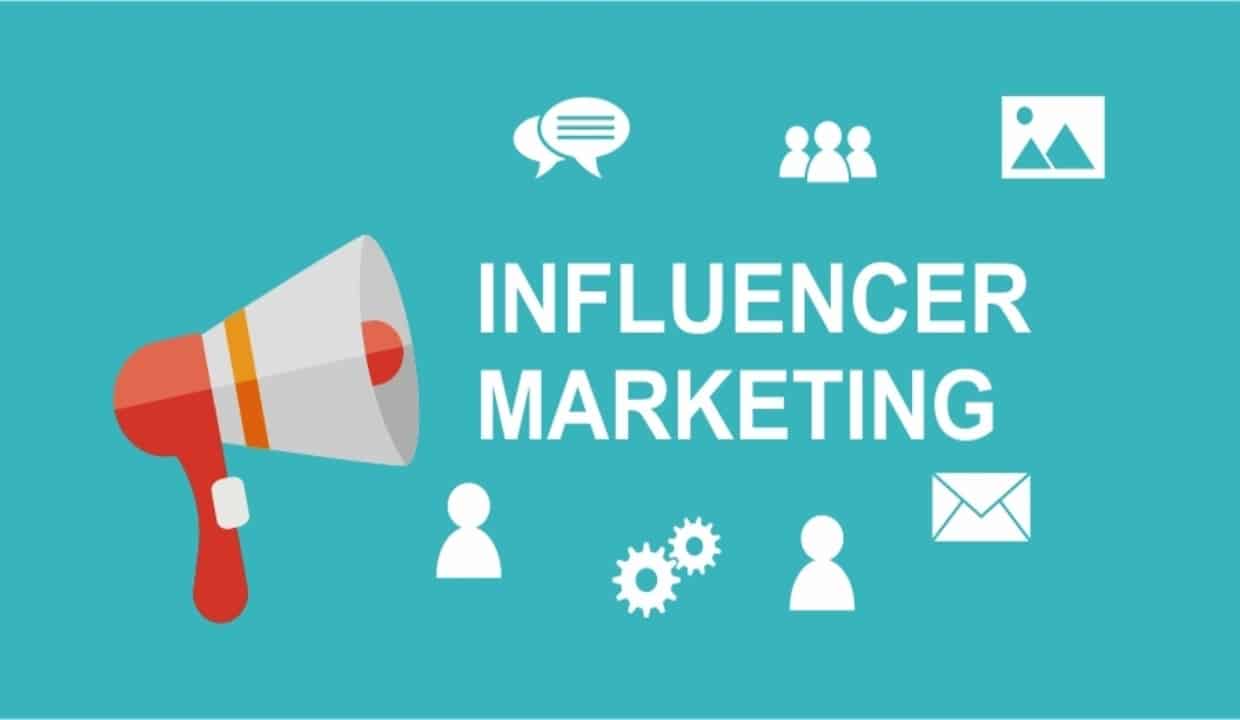 According to Forbes the influencer market was worth a staggering $1.07 billion in 2017 and will hit $2.38 billion in 2019.
This market is still very young in Nigeria and quite untapped, You can penetrate the market by building an online brand for yourself on Instagram or by partnering with influencers then bringing in clients for them.
Example: I made a tweet last year with NaijCEO twitter account: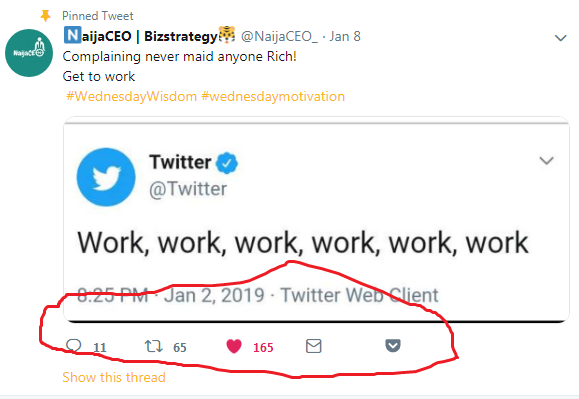 You can see that with the help of influencers that tweet was able to get across a wide audience, with a high level of retweet and likes.
What you need to start an Influencer marketing business in Nigeria
Smart Phone
Knowledge of Social Media
Social Media account
Niche
Nigerian Entrepreneurs Conquering in this Niche
PS: In no particular order.
Mazi Ibe Kenneth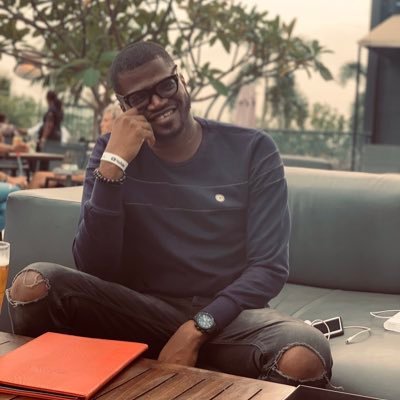 Ibe Kenneth popularly known as I_PissVodka on Social media is a startup advisor to numerous companies in and out of Nigeria. A PR, Brand Manager and Content creator. He is more notable on twitter and have helped brands grow in revenue by running publicity for them. Mazi Ibe Kenneth is a down to earth business that you can model.
You can reach out to him through his companies website ipissmedia.com
Adegoke Pamilerin Emmanuel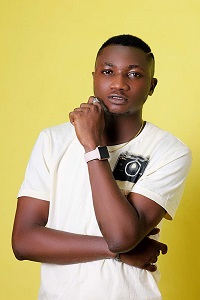 This guy is a very young Nigerian shaking the influencer marketing space with his online presence on Twitter and instagram. He cashes out by doing promotions for top brands in Nigeria like Airtel, GLO, Pepsi, Coca Cola.
He also gives give back to his community by doing charity projects like: #GiveAGirlChildAPad
PS you can reach out to him through his twitter handle @thepamilerin
Diyemowei-Odior Oluchi Lily
She is the Jagaban and Queen of Instagram in Nigeria. The number 1 business and brand influencer in the whole Nigeria, NaijaCEO has Personally benefited from this great woman's influence on Instagram, We were able to grow our social media account from 300 to over 1000+ followers on Instagram in just 3 weeks
PS you can reach out to her on Instagram through her Instagram handle @hustlersquare 
10. Info product Selling Agency:
With everyone on the quest to gain more knowledge and information on various things in Life.
The information business will never die out even the great Akin Alabi of Nairabet, Ronald Nzimora and Toyin Omotoso all started out selling information on the internet.
This business has a very low barrier to entry.
But requires you to do deep research before you start selling your info products because nobody loves a piece of low quality information.
What you need to start an Information Selling business in Nigeria
Smart Phone.
Knowledge of your info product industry
Knowledge of Social Media.
Social Media account.
How to market
Niche.
Nigerian Entrepreneurs Conquering in this Niche
Oti Ekere: She sells info product on how to conquer on Instagram, I actually bought her ebook and it helped me understand how to build brand on instagram.
 
Uche Nick: He Sells info product on simple ways and methods that you can use to start freelancing and making over N627 thousand naira online.The Great Direct Response Toyin Omotoso marketer is actually helping to push this course, Thats jsut to tell you what bundle of knowledge is packed in that info product. You can actually check out this info product by clicking here
3 places to source for capital for your business idea in Nigeria: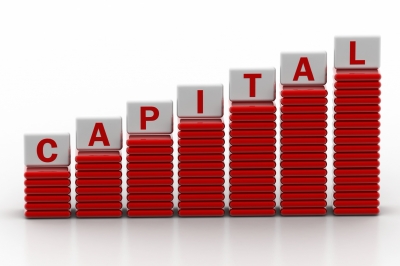 1. Family:
Your Family members might just be the key to launching that your business, Even Aliko Dangote took capital from his uncle to launch his business, What are you waiting for? start reaching out now.
2. Well-wisher and Friends:
That your friend and well-wisher wants what is best for you. As long as they believe in you. Once you Start reaching out to them to fund your business
3. crowd Funding:
Crowdfunding is the use of small amounts of capital from a large number of individuals to finance a new business venture. This is one of the modern ways of raising capital for a business venture, Mostly for businesses in the idea stage.
Examples of Crowd funding platforms
Ps: Everything written here was written in no particular Oder, Just remember Niche down your business idea in Nigeria!
Please encourage us by sharing!