If you want to know how to create content that can trigger sales for you personally or your brand this article is a must-read for you!
Today you're going to learn exactly the need for content experience in 2019.
In fact!
I will give you detailed examples of influencers and companies leveraging on content experience to drive sales to their business.
But before we delve into broken down examples of sexy content experience at work, We really need to understand content experience and the power it possesses.
What is content experience?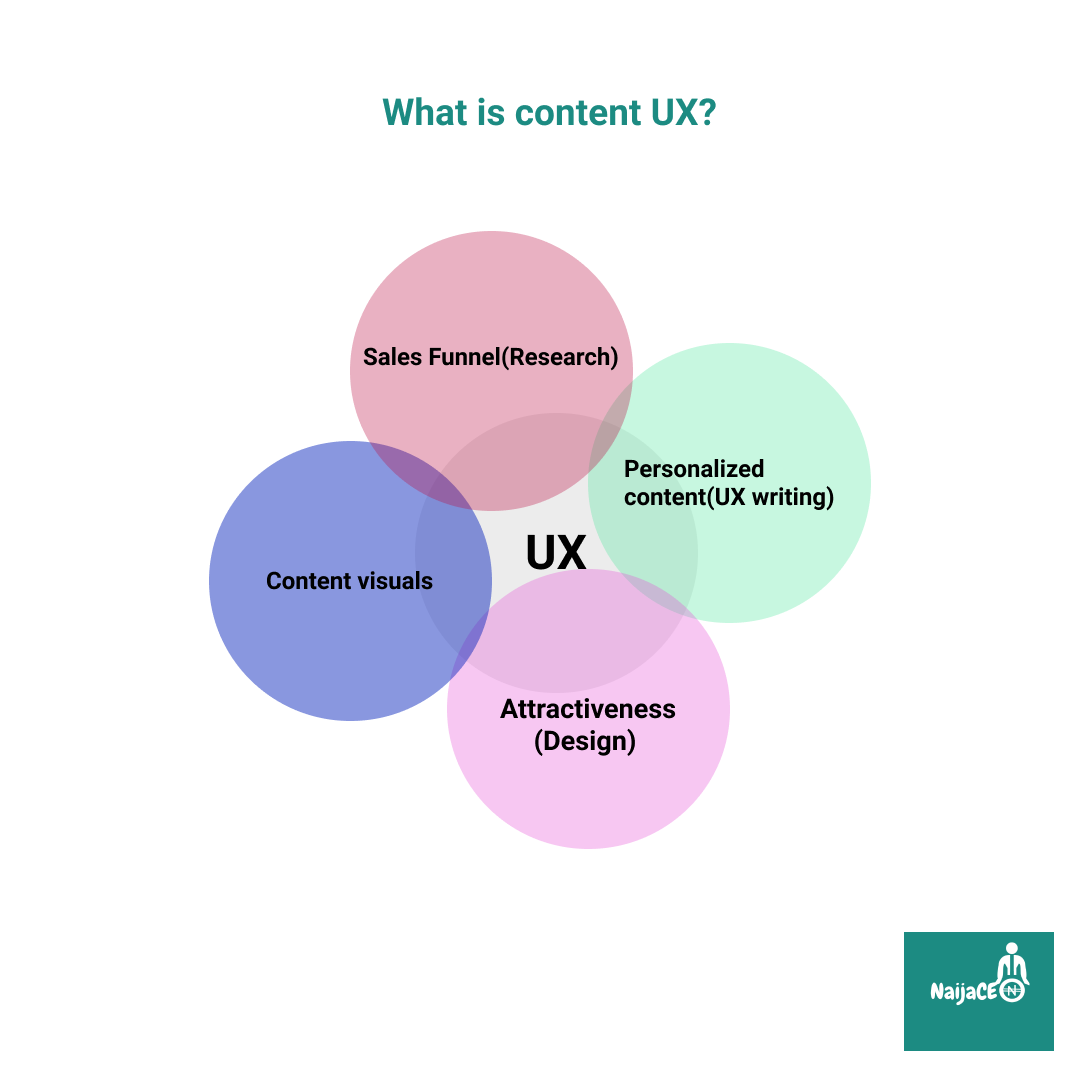 Content experience has to do with: How people consume and interact with your content, It deals with the tone of the voice of your content, the words used to send across your message and how your content is packaged.
Unlike content marketing, It's how you deliver and recommend content in more meaningful ways from the first touch to the sale and beyond.
When it comes to content experience understanding your content consumer is key.
You need to craft content based on the angle of the person who will consume it.
But before content experience you need to have a content idea or topic in mind.
Examples of places you could get or generate content ideas from: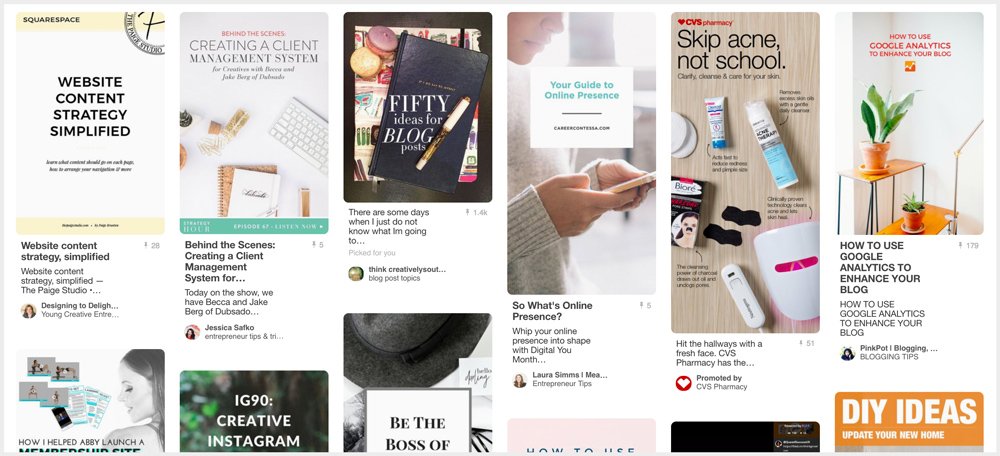 Pinterest is a powerful but an underrated platform for content creation. NaijaCEO recommends it to anyone looking to come up with content ideas.
General Forums (Quora, Nairaland,FastlaneForum etc.)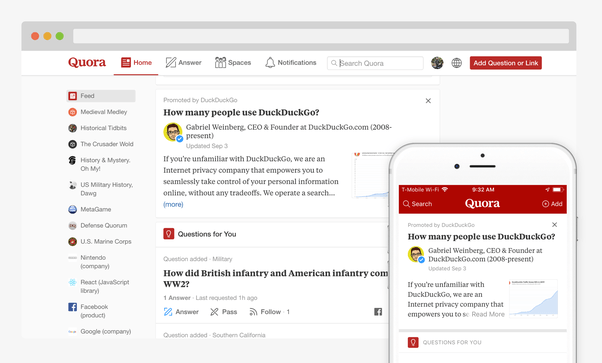 One of the first places I go to find inspiration for titles is Quora. It's a huge forum where people ask questions about everything under the sun. there are other big forums like Nairaland ( this for the Nigerian audience), But foreigners can leverage on this site because Nigerians are a very curious set of people and always on the look for knowledge. I also recommend FastLane Forum and Warrior Forum etc.
Competitors Blog and Social media handles.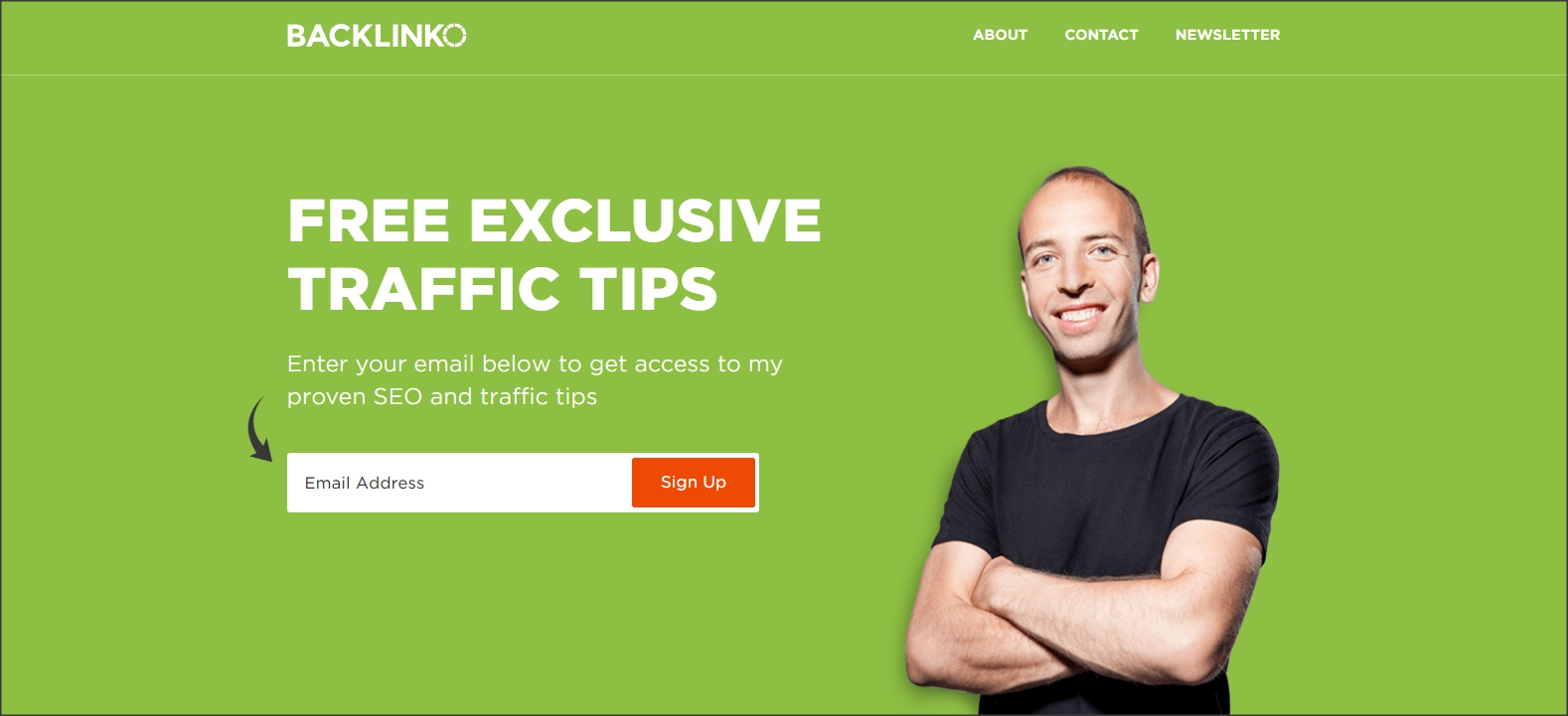 This particular method is used by most top content curators.
I for one use this method to come with content ideas.
The goal here is not to copy and paste what your competitors have written but rather to take what he has written, re-engineer it and create better content.
The guys over at Backlinko, These guys are so good at re-engineering already existing contents made by there competitors and creating, even more, better contents that crush the hell out of their competitors own.
Now you have understood content idea generation, We head back to the rules of sexy content experience.
Rules of Sexy Content Experience
1. Personalized content experience:
You will be asking what does NaijaCEO mean by this?
Personalized contents are contents designed or produced to meet someone's individual requirements.
Well to be frank with you… gone are the days where you write content just for writing sake, If your content does not resonate personally with your audience they won't get to engage or get fascinated by your contents.
For Example– this article, you reading now, you are reading this article because you are coming to understand that gone are the days of just churning out content.
But rather we are in the days of coming up with great content that drives the reader through a series of content funnel (stages) that leads to a great content UX ( UX means experience).
Now does this article meet your requirements: Yes and No!
Why Yes and No? you would ask… Yes because as long as this article produced, goes ahead to meet the individual requirement and gives you the result you hoped for then its personalized.
Why No? Well not everyone are content curators.
For Example: Let say an astituite gambler comes across this article and goes ahead to click on the link 95% of them after reading the article (If they will even read till the end) will go-ahead to call me a moron or a motherf*cker, because they believe this article is of no value to them and will not produce results for them.
And that's the power of personalized contents.
How to create personalized contents experience:
Do deep research of your audience.
Understand the pain points of your audience.
Think like your audience.
Understand what drives your audience.
Offer a solution to your audience problem.
Example of brand leveraging on this is:
Kyle Jenner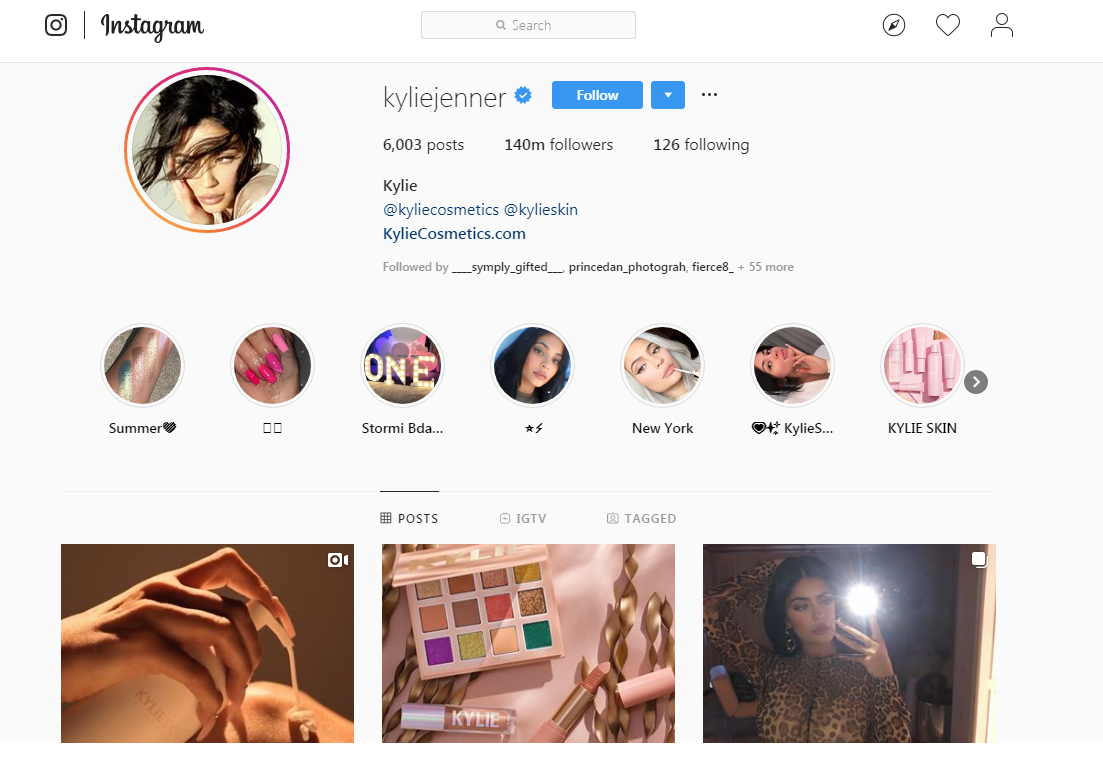 This pretty young lady is a phenomenon and someone to learn from.
She as gone on to build a Unicorn (means Billion Dollar) of a brand just by leveraging on the power of personalized content experience and targeting.
Kylie has an instagram dedicated to Kylie Cosmetics, Where she share drop contents related to her cosmetic brand.
Ps: There are other individuals using this same Personalized content experience to drive sales.
Next rule..
2. Attractiveness:
Is your content looking attractive?
Are you paying attention to the contents that you churn out that get the most engagement?
Are you paying attention to the headlines that got the highest click?
Are you telling stories with your contents?
These are a few things you should pay attention to and also answer.
When it comes to creating attractive contents brainstorming, doing research and copying from your competitors most performing content (not stealing, If you steal you Die…) is key.
 Do not forget!
 When you copy you must cleanse(edit) before using, In other  to suit your own taste.
Steps to create attractive contents:
Write Powerful Headlines.
Create a compelling intro.
Don't try to sell but rather try to provide value.
Ask thought-provoking questions eg…(What do you think about this?).
Make content interactive.
Example of brand leveraging on this is: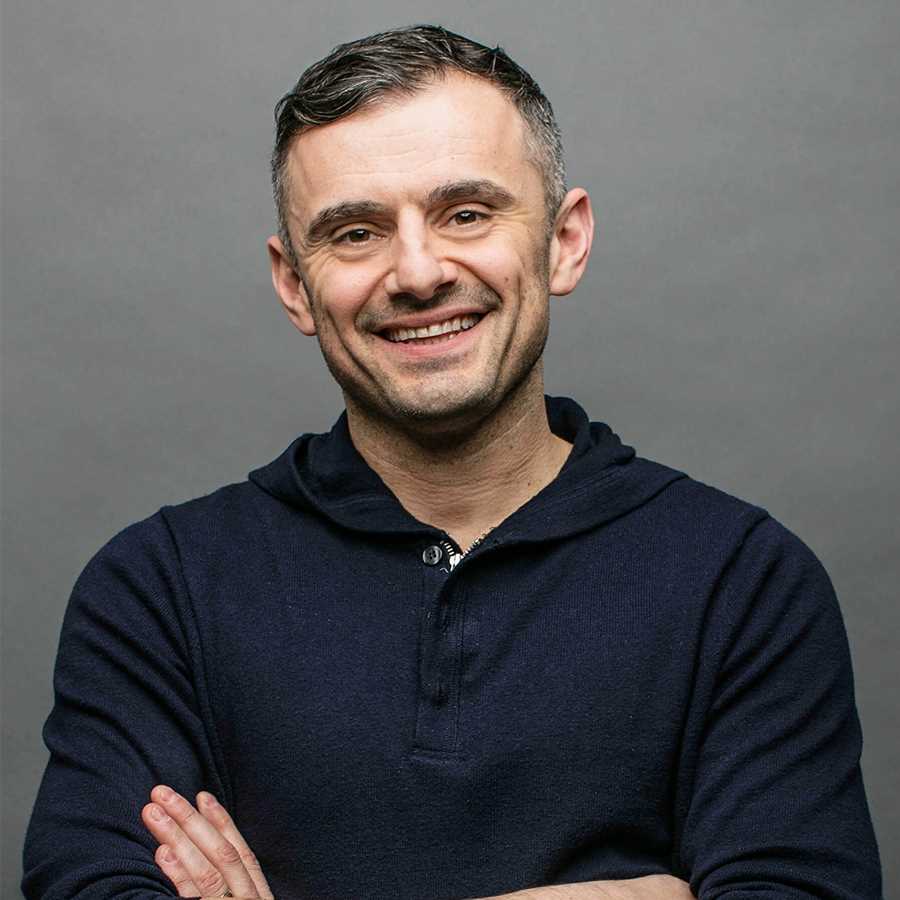 Gary Vaynerchuk is a social media Entrepreneur and the chairman of VaynerX.
Vaynerx is a modern-day media and communications holding compan.
Gary Vaynerchuk is also the active CEO of VaynerMedia, a full-service advertising agency servicing Fortune 100 clients across the company's 4 locations.
One thing that you should learn from Gary is how interactive his post on social media tend to be.
Majority of the times Gary Vaynerchuks is not really focused on selling.
He is rather focused  on providing value to his audience. 
This makes his content experience so intriguing, because majority of his audience always leave with value after consuming his contents.
example: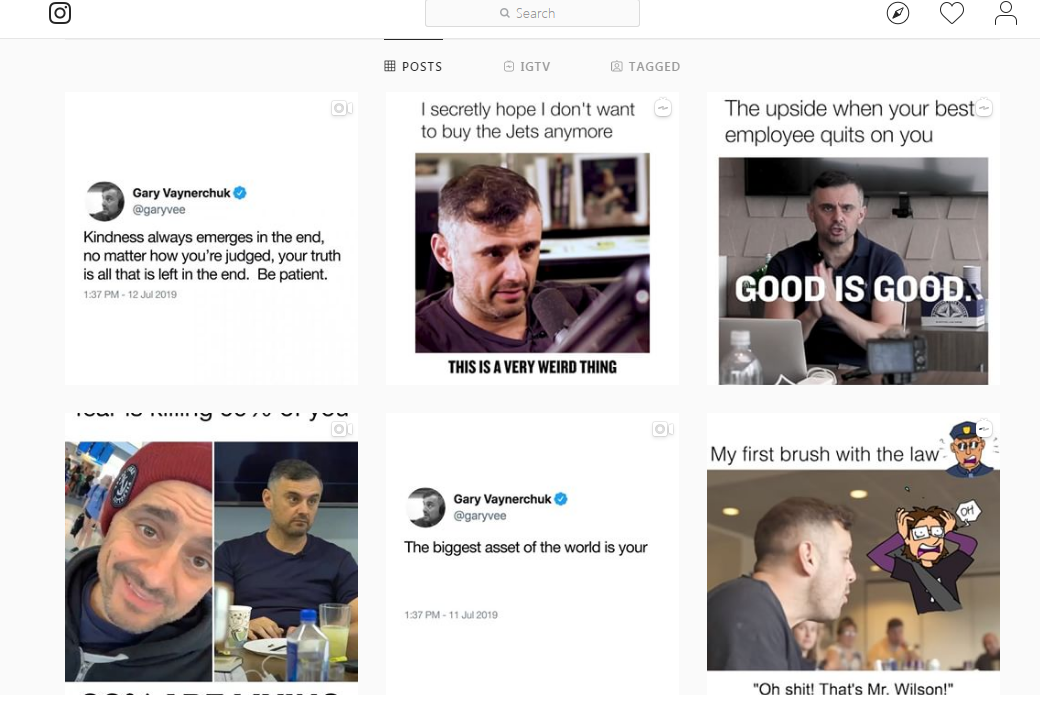 Are you giving out valuable contents?
Are your contents interactive?
I ask you this question once more because this are the benchmark to a great content experience.
3. Content visuals:
Here are some statistics you should know:
For starters, web content containing visuals like images or videos perform better — on average, receiving up to 94 percent more views
Email marketing campaigns that include images have a higher click-through rate than campaigns without.
Infographics can increase website traffic by 12 percent.
Tweets with images or videos get, on average, a 35 percent or 28 percent increase in retweets, respectively.
Should i go on and on before you believe this? Well, there is no need for that because I believe the facts above to did justice.
Types of visual contents you should know about
Images.
Videos.
Infographics.
 Data visualizations and graphical data
Screenshots
Steps to create High engaging Visual contents
Choose the type of visual content that best suits your audience .
Make sure your visual is related to the message you are trying to pass
Make sure visual is of high quality.
4. Have a content funnel:
Get a note pad now!
This should be one of the most important lesson you should take from this post.
What is a content funnel? A content funnel can be said to be is a system that takes content target audience through a step by step content flow, and converts them into actual customers who pay for your products or services.
Another simple definition of content funnel: A content funnel can be said to be the process of breaking down your content into different stages and driving your content consumer from the first stage down to the last stage in other to achieve your aim of creating that content.
Your ability to drive your content consumer from the beginning stage to the last stage of your content with your consumer getting enough value is what separates a great content UX from a bad content UX.
Steps On How To Create a Great Content Funnel
Start with your content audience in mind
Research about your content audience.
Understand the four stages of creating a content funnel( Awareness, Interest, Desire, Action).
Make your content very interactive( Ask some questions in your content Like… What was your best performing article). 
Conclusion
Now i would love to hear from you!
Will you start considering Content UX while writing?
Which tip from todays post will you consider implementing?
Either way, let me know by leaving a quick comment below right now
Don't forget Content Experience not Just Content, is King.
Please encourage us by sharing!